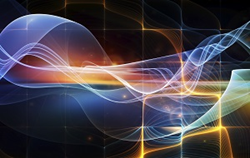 Boulder, Colo. (PRWEB) May 18, 2016
Enterprise Management Associates (EMA), a leading IT and data management research and consulting firm, today announced it will host a research webinar titled "Succeeding with Operational Transformation In the Digital Age," featuring Dennis Drogseth, vice president of research at EMA, and Sanjay Chaudhary, senior product manager at Hewlett Packard Enterprise (HPE).
During this webinar, Drogseth and Chaudhary will provide insights from recent EMA research on digital and IT transformation, as well as ongoing industry dialogs surrounding digital transformational initiatives.
The webinar will focus on the need for a new, more business-aligned IT operational footprint in context with digital transformational needs, and help answer the following questions:

What is operational transformation, and why is it relevant not just for operations but also for IT as a whole?
What are the drivers for operational transformation?
How does operational transformation fit in with broader digital and IT transformation directions?
What technologies, processes and best practices most apply?
How do three HPE OpsBridge deployments complement EMA research to suggest the need for a fresh new set of objectives and technologies for operations in the digital age?
What is the formula for success for operational transformation in the digital age? (And what should you try to avoid to prevent failure?)
The webinar is Wednesday, May 25 at 11:00 a.m. Eastern. Those who wish to attend can register at: http://research.enterprisemanagement.com/succeeding-with-operational-transformation-in-the-digital-age-webinar-pr.html
About EMA
Founded in 1996, EMA is a leading industry analyst firm that specializes in providing deep insight across the full spectrum of IT and data management technologies. EMA analysts leverage a unique combination of practical experience, insight into industry best practices, and in-depth knowledge of current and planned vendor solutions to help clients achieve their goals. Learn more about EMA research, analysis, and consulting services for enterprise line of business users, IT professionals and IT vendors at http://www.enterprisemanagement.com or blogs.enterprisemanagement.com.