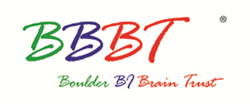 We expect to have a great discussion with challenging and invaluable feedback from this energetic, insightful group of experts. – Dean Yao, director of marketing, Jinfonet
Boulder, Colorado (PRWEB) May 11, 2016
On Friday, May 13, 2016, BBBT members will be briefed by Jinfonet's director of marketing, Dean Yao, and senior BI consultant, Leo Zhao, who will provide an update on how JReport empowers IT and ISV product teams to custom tailor self-service environments so users can get their job done.
"While it is exciting to read about sophisticated analytics and data science, most organizations today still rely heavily on reports and dashboards. These are the bread and butter of analytic environments," said BBBT Founder Claudia Imhoff. "The ability for enterprises and ISVs to embed such capabilities for users to serve themselves in the creation of these analytical workhorses is more important than ever."
"We're excited to be coming back to the BBBT to share the latest JReport innovations and recent customer successes with embedded analytics," said Dean Yao. "We expect to have a great discussion with challenging and invaluable feedback from this energetic, insightful group of experts."
A podcast summarizing the presentation will be available at the BBBT podcasts page, and a video and trailer of the presentation will be available at the BBBT videos page.
About BBBT
The Boulder Business Intelligence Brain Trust has served the BI industry since 2006. It is a consortium of nearly 200 industry analysts, experts, and practitioners from around the world. BBBT hosts BI industry vendors who provide extended, interactive briefings, streamed live as webinars exclusively to BBBT members. It's a reciprocal arrangement, the members receive the latest information on current and planned BI tools and technologies, and the vendors get valuable feedback on their offerings, marketing, and messaging.
About Jinfonet Software
Jinfonet empowers companies to embed the most sophisticated reports and dashboards into web applications. Through the JReport analytics platform, developers and users gain advanced visualization capabilities with any data source. Every day, JReport delivers insights for hundreds of thousands of users at over 10,000 installations worldwide.