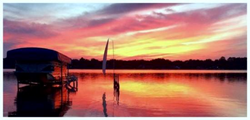 (PRWEB) May 13, 2016
Dori Pole, a pennant flag system, has launched its new website. The website was developed by Blue Fire Media to help with ease of ordering and increase positive customer experience. The new features make it simple and safe for customers to securely order products online.
Dori Pole has been around for over 30 years. Since that time, many more styles and features have been developed. On the new website, there are pictures and descriptions of the flags, poles, and accessories, and an option to add the items to the virtual shopping cart. By inputting a zip code, shipping costs will be calculated for several shipping options. Customers can pay securely via PayPal or by credit card by creating an account or just checking out as a guest. Robert Gleason, Project Manager for Blue Fire Media said, "We wanted the website to be resourceful, easy-to-use, and responsive for Dori Pole's customers, especially those who want to order online. I definitely think we've accomplished that."
Dori Pole, located in Kalamazoo, Michigan, was created by landscape architect Vince Mackel in 1984. Since then, the pennant system has welcoming people to special events and gatherings with its "noise-in-the-sky" presence. Dori Pole has been used at the Olympics, Super Bowls, World Cups, amusement parks, and hundreds of other venues. Find out more at http://www.doripole.com.
A team of talented graphic designers, programmers, and copywriters at Blue Fire Media, designed and developed the new website. Blue Fire Media, based in Portage, Mich., specializes in web development, web marketing, and search engine optimization (SEO). More information can be found on their website, http://www.bluefiremediagroup.com.