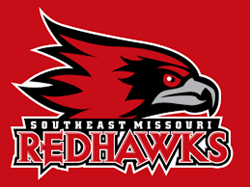 Our sport club teams and participants are increasing each year; the Shaw Sports Turf surfaces provide a space for those teams to practice and compete.
Cape Girardeau, Missouri (PRWEB) May 12, 2016
The Southeast Missouri State University Department of Recreation Services is installing a new synthetic turf playing surface on two of its sports fields.
Sprigg Field and Bertling Field—used for intramurals, sports clubs, and other campus and community activities—will feature Shaw Sports Turf's Momentum system. Fast, dense and firm, Momentum is a high-performance synthetic turf system designed with a proven slit film technology. In addition to its durability and performance benefits, Momentum's fiber construction results in an umbrella effect that helps hold infill and reduce overall fly-out.
The university is making the switch from natural grass to Shaw Sports Turf to allow for more events on the fields throughout the day, fewer cancellations due to inclement weather and longer playing seasons.
"We believe this will better serve the needs of our students and their recreational needs," said Mike Buck, Director of Recreation Services. "The cost savings we will incur due to less maintenance for synthetic turf, as opposed to natural grass, will afford us an opportunity to invest those savings back into additional recreational needs for our students."
A part of Recreation Services' student-led and campus-initiated recreational activities, the fields are used for softball, flag football, ultimate Frisbee, soccer, cricket and baseball.
Buck said Shaw Sports Turf provided a very competitive bid that met all the specifications the school required. He anticipates the change will impact recruitment and retention of students once complete.
"Our sport club teams and participants are increasing each year; the Shaw Sports Turf surfaces provide a space for those teams to practice and compete," Buck said. "We will be one of only a handful of schools, our size and in this region, to be able to offer this type of space for our students. We are very excited about that and the potential it provides."
Construction began April 26 and is anticipated to be complete by early August.
Eric Redinger, Associate Director of Recreation Services, said recreational soccer will begin as soon as the fields are available for use, club teams will begin practice in late August, and intramural softball and soccer will begin in early September.
The addition of Shaw Sports Turf will also allow Southeast Missouri State University to add a men's club soccer team and a cricket team.
"Neither would be possible without the new turf, as we would not have the necessary time available for them to practice," Redinger said. "We are looking forward to the stories to come in the future with the addition of these fields."
Shaw Sports Turf Territory Manager Nathan Henderson said the project shows the university's commitment to their students and their college experience outside the classroom.
"Southeast Missouri State University puts student welfare, sportsmanship and good use of resources first," Henderson said. "We know the Momentum system is going to serve them well in the continued success of their program."
ABOUT SHAW SPORTS TURF
A wholly-owned subsidiary of Berkshire Hathaway Inc., Shaw Industries is a full flooring provider to the residential and commercial markets. Shaw supplies carpet, hardwood, laminate, resilient, and tile/ stone flooring products, as well as synthetic turf. Shaw Sports Turf is one of the leading synthetic turf companies in North America and has represented quality and innovation for more than two decades with over 1,500 successful installations, including an impressive list of high-profile field installations. For more information please visit http://www.shawsportsturf.com, call 866-703-4004 or find us on Facebook.