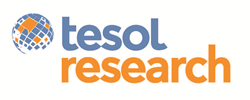 The deadline is 4 July 2016. Winners will be announced in September.
Alexandria, VA (PRWEB) May 13, 2016
TESOL International Association will begin accepting TESOL Research Mini-Grant proposals on Wednesday, 11 May 2016. Each award provides up to US$2,500 for applicants who are currently working on or beginning research projects aligned with the TESOL Research Agenda. The deadline is 4 July 2016. Winners will be announced in September.
Proposals will be reviewed by the TESOL Research Professional Council. Preference will be given to collaborative research that involves any combination of classroom practitioner, administrator, and/or an outside researcher. Award recipients will share preliminary research results at the TESOL Research Agenda Fair at the TESOL International Convention & English Language Expo in Seattle, Washington, USA, 21–24 March 2017.
For more information about the TESOL Research Mini-Grants, please visit the Call for 2016 TESOL Research Mini-Grant Proposals page. To see the winners of last year's TESOL Research Mini-Grants, see the 2015 TESOL Research Mini-Grant Recipients page.
About TESOL International Association
Founded in 1966, TESOL International Association is a professional community of educators, researchers, administrators, and students committed to advancing excellence in English language teaching for speakers of other languages worldwide. With more than 13,000 members representing over 150 countries, TESOL fosters the exchange of ideas, research, and peer-to-peer knowledge, and provides expertise, resources, and a powerful voice on issues affecting the profession. Through professional development programs, its international conference, special interest groups, and publications, TESOL engages tens of thousands of professionals to collaborate globally and create a world of opportunity for millions of people of all ages who want to learn English.