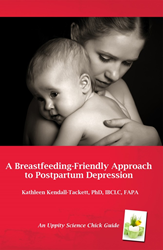 We do families and society a disservice when we fail to properly support efforts and initiatives aimed at improving maternal health.
Amarillo, Texas (PRWEB) May 14, 2016
May is nationally recognized as Maternal Mental Health Month and National Women's Health Month. Perinatal Depression, which encompasses the period of time during pregnancy up until 12 months postpartum, is believed to affect as many as one in seven women. When diagnosed and treated, the outcome is often successful. Perinatal depression left untreated can have long-lasting negative effects on women, children and their families.
This year new campaigns using social media were launched to help increase awareness with calls to action for women to share their experiences, an effort to increase visibility. The National Coalition for Maternal Mental Health Month encouraged mothers to use the hashtag #askher to help remind people that it is important to remember the mother, and not only inquire about how the baby is doing while she is adjusting to life with an infant.
Editor-in-Chief and founder of the press, Kathleen Kendall-Tackett, is a leading health psychologist and researcher in the field of Maternal-Infant health with an extensive academic background making her a leading voice in the the field. Dr. Kendall-Tackett is at the forefront of emerging discussions relating the intersection of maternal health and childbirth, breastfeeding, postpartum depression, and trauma. Praeclarus Press is dedicated to raising awareness for women's mental health and families affected by depression.
Praeclarus Press has always worked with the goal in mind of meeting mothers where they are and bringing valuable resources with the most up to date information for them to access. In the catalog there are six books that specifically address perinatal depression: A Breastfeeding-Friendly Approach to Postpartum Depression by Kathleen Kendall-Tackett, PhD, IBCLC, FAPA; Perfect Mothers Get Depressed by Kimberly D. Thompson, PhD; Transformed by Postpartum Depression by Walker Karraa, PhD. Other books that address depression include: A Mother's Climb Out of Darkness by Jennifer Hentz Moyer; The Virtual Breastfeeding Culture by Lara Audelo. Now through May 31, please enjoy a savings of 10% on the above mentioned titles when shopping online with code, "MMHM2016".
Praeclarus Press is a small press founded by Kathleen Kendall-Tackett, Ph.D., IBCLC, FAPA and specializes in women's health. It features books, webinars, and products that support women's health throughout their lifespan. Based in Amarillo, Texas, the mission of Praeclarus Press is to produce materials that change women's lives.