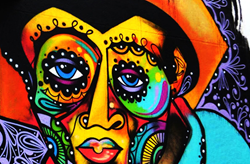 "The new company will be a Fine arts support Service. It will provide investors that are interested in Fine Art the opportunity to invest in both up and coming artists, as well as more established artists that live in Miami.
Miami, FL (PRWEB) May 17, 2016
http://www.fabiopalumbo.com/art-money/fine-arts-miami/
Investment Advisor from Rome Fabio Palumbo is planning to open a new Fine Arts support service company in Miami. His company assists not only people looking to invest, but also skilled artists with financial aid to continue their work and growing in the art world. His company offers two types of opportunities. He said "The lesser known artist work can be bought for less and will offer more of a profit in the long run. The work of an artist who's already made a name for himself will cost more and can probably sell for a higher profit in a shorter period of time. Both investments are still risky, but the more you know about the art market the less your risk will be", and Palumbo has major expertise.
Why Invest in Miami?
"I chose Miami for a number of reasons, the first being the diverse and vibrant art scene Miami has to offer. I also saw the growing influx of artists from around the world that are coming to Miami for the unique cultural environment and I saw the investment opportunities that this will provide for my investors. I saw the influx of people in Miami with a substantial amount of money with an interest in art that may not have any idea of the investment opportunities that art can provide. This is where a person like myself comes in to provide them with both the knowledge and the assurance they need to feel comfortable investing in art. Miami is a very trendy city, that has and attracts people from around the world looking for different ways to invest their money and art is that opportunity."
Not to mention, the highly anticipated Art Basel in Lynwood this December that draws hundreds of artists, galleries, investors, and experts, and is a huge opportunity to expose your work.
Fabio Palumbo has been a Financial Analyst for IBM Corp. and Manager at Swiss Bank Corporation (SBC) in the past. He also worked as a Director for Robert Fleming Italia Sales and Purchase Agreement. Currently, he is Joint General of Methorios Capital, an international brokerage firm that provides professional advisory and risk-free management to industrial and service companies, providing financial, technical, and logistic consulting in the art world to both artists and art collectors. He is also Advisor Board Member of UAU ART in Miami (http://www.uauart.com)