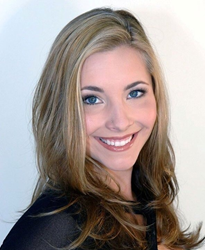 I am thrilled to be joining SelectAccount as they continue to innovate the way in which medical spending accounts are administered in the industry.
Eagan, MN (PRWEB) May 12, 2016
SelectAccount, a leading provider of medical spending accounts including HSA, FSA, HRA, and VEBA accounts along with WalletDoc — a suite of consumer resources, is proud to announce that Morgan Anthony will be joining the SelectAccount sales team as Regional Sales Executive, covering Southern California and Arizona.
Morgan Anthony has spent the past eight years serving in a leadership role for a benefit solutions administrator headquartered out of Oakland, CA, managing a successful sales team and client base throughout Southern California, Arizona, and sections of the North East. This included but was not limited to large group sales, mid-market, GA business, municipalities, small group, direct sales and a variety of manufacturing firms. Well versed in all aspects of the HSA, Morgan has toured the country speaking publicly on the benefits of Consumer Directed Health Plans (CDHP).
Morgan, a NAHU ACA Healthcare Reform Certified Professional, CDHP Specialist and carrier of a life and health license, is an enthusiastic sales leader with a proven track record of solution innovation.
"I am thrilled to be joining SelectAccount as they continue to innovate the way in which medical spending accounts are administered in the industry," said Anthony on the role. "Their ability to combine medical spending accounts with an extra focus on consumerism provides such added value to our clients and I am looking forward to sharing that value with my territory".
"We are very excited to welcome Morgan to the SelectAccount family," said Wendy Ashford, cice president of business development for the West Region. "Her passion, creativity and dedication to providing versatile solutions to the clients she works with will be a great benefit to SelectAccount as we move towards our goal of becoming the fastest growing consumer health company by 2020".
About SelectAccount
SelectAccount has been driving innovation in medical spending administration for over 25 years. By offering a full suite of tax-advantaged solutions – HSA, HRA, FSA, VEBA, transportation and dependent care accounts – as well as WalletDoc consumer tools, SelectAccount is positioned to meet clients' changing needs as they plan for upcoming health care expenditures. SelectAccount is one of the leading medical spending administrators in the country, serving over 450,000 account holders and managing approximately $800 million dollars in consumer medical account savings assets. SelectAccount is integrated with numerous partner data exchange connections, serving over 8,500 employers with account holders in all 50 states. MII Life, Inc., d.b.a. SelectAccount has been approved by the U.S. Department of Treasury as a non-bank HSA Trustee. SelectAccount is headquartered in Eagan, Minnesota with locations in Chicago, IL, Dallas, TX, Fresno, CA and New York, NY. Visit http://www.SelectAccount.com to learn more.