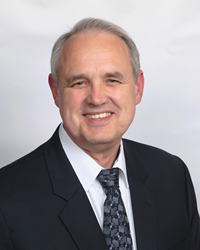 "Our company has gained a foothold in the $20.5B decentralized drinking water market and soon the company will introduce a new generation of water products to better serve this market and enter new markets," said Dr. Richard Woodling
Beaverton, Ore (PRWEB) May 18, 2016
Puralytics' patented water purification technology uses a light-activated nanotechnology coated mesh, which offers a significant increase in contaminant reduction versus competing technology. The unique process has gained wide recognition and interest in the industry and the company's Shield and SolarBag products have been deployed in 70 countries and are available for retail sale.
In order to expand the company's products and markets, Puralytics has appointed a new CEO with unparalleled qualifications in the water industry, Dr. Richard "Rick" Woodling. Dr. Woodling, who received a Ph.D. from the University of California in Chemistry, holds more than ten patents and had a long tenure at U.S. Filter and Siemens Water Technologies before becoming Operating Partner at CLSA, a Clean Tech private equity group based in Singapore.
Mark Owen, Puralytics' founder and prior CEO will continue in the role of Vice President of Sales, maintaining a focus on the company's existing customers and business partners.
"We are excited to have Dr. Woodling leading the Puralytics team. His expertise in the water industry will allow the company to achieve a new level of success, accessing new markets and introducing a new generation of water purification products," said board member Bruce Leak, Co-founder of Playground Ventures.
Under new leadership Puralytics will continue to pursue technology advancements and greater market share. "I am honored to have the opportunity to guide Puralytics during this crucial period of development and expansion," said Dr. Woodling, "our company has gained a foothold in the $20.5B decentralized drinking water market and soon the company will introduce a new generation of water products to better serve this market and enter new markets, as well."
Puralytics plans dramatic improvements in the core catalyst technology which will enable shorter processing times and the cost reductions necessary to further market penetration. In addition, Puralytics will enter industrial ultra-pure water treatment markets where quality is critical, the purification requirements are well defined, and improved capability is required due to increasing awareness, regulations, or cost.
For more information on Puralytics, see http://www.puralytics.com or email info(at)puralytics(dot)com.
###
About Puralytics
Our world has a finite supply of water that is increasingly contaminated, demands that are constantly increasing, and a growing awareness of the health and manufacturing risks associated with water quality. Puralytics, a water purification equipment company headquartered in Beaverton, Oregon, has developed a patent pending photochemical water purification process that uses light energy to activate an advanced nanotechnology photocatalyst. Water is purified through five simultaneous photochemical reactions, breaking down organic compounds (such as petrochemicals and pharmaceuticals), reducing heavy metals (like arsenic, lead, and mercury), and sterilizing bacteria, viruses, and other pathogens without the use of chemical additives. Puralytics' technology