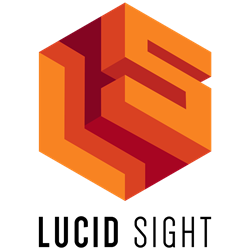 This capital will allow us to release high-quality and free ad-supported games across all VR platforms at a higher pace
Los Angeles, CA (PRWEB) May 17, 2016
Today, Lucid Sight, Inc. announced that it has closed a $3.5MM Series A round of funding, bringing total capital raised to $4 Million. Investors in the round include Rana Capital Partners, B.V. and Los Angeles-based Salem Partners, which also arranged the Series A financing. Previous funding included an investment by Founder and former President of premium mobile ad network AdColony, Jonathan Zweig. Proceeds from the round will be used to accelerate free ad-supported game development across existing VR platforms. The round also coincides with the launch of Lucid Sight's VR Ad SDK to allow other VR game developers to monetize their VR games.
"This capital will allow us to release high-quality and free ad-supported games across all VR platforms at a higher pace," said Randy Saaf, CEO and Co-founder at Lucid Sight. Lucid Sight has already released popular games such as Poly Runner VR (Samsung Gear VR, HTC Vive), Gumi No Yume (Samsung Gear VR), and Space Bit Attack (HTC Vive and Oculus Rift). Lucid Sight's games have been featured by Oculus and Steam multiple times and have climbed to the Top Selling VR and Top Free Games sections of the Oculus Store. The company plans on releasing 20 titles by the end of the year.
Lucid Sight monetizes its games with advertisements from film studios and major brands. Ads in Virtual Reality have proven to be very engaging. For example, Lucid Sight ran a 360 interstitial video ad for the feature film The Divergent Series: Allegiant within PolyRunner VR. 30% of consumers chose to watch the entire 360-degree video ad, even though there was an opt-out after 10 seconds.
Lucid Sight's advertisers also include VR content makers who recognize the best place to reach VR consumers is within other VR content. "Traditional flat advertising on TV, web, or mobile can't convey VR's sense of immersion, presence, and scale," said Saaf. "The only place to effectively promote a VR experience is within another VR experience."
Lucid Sight will also be using the capital raised in this round to open its advertising platform to other VR game developers who want to monetize their games with ads. The company has launched the Lucid Sight Ad SDK that VR game publishers can integrate into their games. "Ads bring a new revenue stream to independent developers like Lucid Sight," Saaf explained. "Many developers will find that they will make more money giving away their game ad supported than selling it."