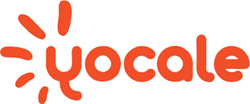 "It's an honour to have been acknowledged amongst the top 50 start-up companies across 13 countries." Arash Asli, Co-founder and CEO.
North Vancouver, BC (PRWEB) May 12, 2016
Yocale, the leader in online appointment bookings and scheduling, is excited to announce that it has been selected as a "2016 TiE50 Winner" for the prestigious Silicon Valley TiE50 Technology Awards Program. Winners were announced on Friday, May 6th at the organization's annual entrepreneurial conference, TiEcon.
"It's an honour to have been acknowledged amongst the top 50 start-up companies across 13 countries." Arash Asli, Co-founder and CEO.
Yocale's simple yet powerful concept works within local communities to help businesses who provide appointment based services, and people looking for these types of businesses, to join together on one integrated platform.
For people, Yocale provides the perfect way to discover and book open appointments in their locale. For businesses such as massage therapists, dentists, hair salons, nail salons, physiotherapists, groomers, chiropractors, and many other appointment based businesses, Yocale helps to not only get businesses discovered, booked, and reviewed, but provide an all-in-one marketing and business management solution to run a smooth and efficient day to day operation which includes: a super flexible online appointment scheduling, client relationship tools, promotion of available appointments, reports, and so much more.
"Yocale uses secure, cutting edge, cloud-based, distributed servers hosted on the Microsoft Azure platform that provide customers with best-of-breed performance and security for their client's data accessible from any device 24/7. This award in part recognizes this world-class environment that is available to our customers and provides great ROI for them." Ehab Samy, Co-founder and CTO.
"TiE50 has become a global brand that attracts thousands of companies worldwide. We screened more than 2000 companies this year and selected the most innovative 50 companies as 2016 TiE50 Top Start-ups. TiE50 presentation audiences are treated to amazing ideas and disruptive technologies" said program co-chair Karpagam Narayanan. She also added that "The TiE50 Program is one of TiE Silicon Valley's most successful programs. This year, the screening committee included 47 judges who are highly accomplished domain experts, senior executives, venture capitalists, and marquee tech entrepreneurs. The TiE50 program's track record since its inception in 2009 shows an overwhelming 92% percentage of start-ups to get funded within one year of being recognized! About 130 Top Start-ups had successful exits so far."
President-elect and program co-chair Ram K. Reddy added that "TiE Silicon Valley will continue to mentor and support these companies throughout the year by offering guidance and connectivity to our broader ecosystem."
About TiEcon:
TiEcon is the world's largest conference for entrepreneurs and intrapreneurs with loyal participation from top technology companies, leading venture capital firms, and global service providers. Each year, about 5000 attendees from across the world converge upon the Silicon Valley to attend TiEcon. Attendees come together to network and experience content rich sessions TiEcon was listed by Worth Magazine as one of the 10 best conferences for ideas and entrepreneurship along with TED and the World Economic Forum. For more information on TiEcon, visit http://www.tiecon.org/.
About TieEco:
TieEco is TiE Silicon Valley's global ecosystem platform to virtually connect Entrepreneurs to mentor advisors/investers/experts to foster technology entrepreneurship through mentoring, education, and networking. http://www.tieeco.org
About Yocale:
Established in 2013, Yocale's operating platform has been designed to cater to all businesses in any industry who provide appointments to their clients. With this, Yocale has become the better way to schedule appointments, and the community destination leader to discover and book services locally.
Yocale is further enriching communities by bringing them all together on one amazing platform using social, locale and mobile technologies to help local businesses and people connect in new ways where it matters the most - in their locale! For more information on Yocale, visit https://www.yocale.com