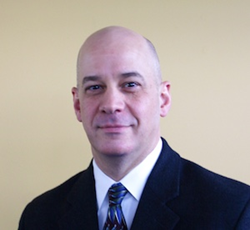 At Watchguard, Entomo helped us solve some knotty channel management problems.
Seattle, WA (PRWEB) May 12, 2016
Entomo, Inc., a leading provider of channel revenue management software and services, today announced that Jason Sherman has joined the company to lead Internet and IT Operations. Jason brings a wealth of global B2B market experience with P/SaaS, mobile, enterprise software and hardware offerings in numerous industries including security, industrial and automation systems.
"I first encountered Entomo as a customer, and I've been a fan of the technology and solutions ever since," said Jason. "At Watchguard, Entomo helped us solve some knotty channel management problems. Since that time, the platform has become even more powerful and I jumped at the opportunity to join the team."
Jason has over 20 years of experience in IT and engineering roles, most recently as a co-founder and principal for Shear Blue, where he led technology engagements with global clientele. Jason also has served as Director of Product Development for WildTangent during its expansion into global markets. Previously, as Director of IT Services for WatchGuard Technologies, he helped scale the IT function to support multi-year 100% YOY growth, resulting in a successful IPO. Jason has a BS from the Massachusetts Institute of Technology.
"We're thrilled to have Jason join our team as we enter this next phase of growth," said Suresh Kumar, VP of Engineering and Services, Entomo. "Jason has a successful track record of building out technical operations. We know he's up to the challenge of scaling our SaaS operations further to keep up with customer demand."
About Entomo
Entomo is a leading provider of cloud-based channel management software and services. We help businesses effectively manage distribution channel complexity to maximize revenue, reduce costs, improve partner performance and collaboration and ensure compliance at all levels. Entomo's SmartHub® is the industry's most flexible, scalable, and comprehensive enterprise channel management platform, enabling automation and simplification of all channel-related workflows and processes, and seamlessly integrates with leading ERP and CRM systems. Entomo is SSAE16-compliant and supports the channel management activities for global enterprises including Broadcom Corporation, Dolby Labs, Elo Touch Solutions, Keysight Technologies, Kingston Technology, Microsemi Corporation, Toshiba, Qorvo Inc., and Targus International. Entomo is privately held and headquartered in Bellevue, Washington, with offices in the Silicon Valley, Asia, and Europe.