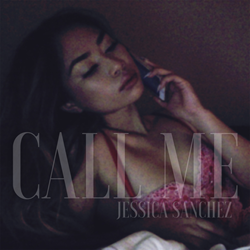 Los Angeles, CA (PRWEB) May 16, 2016
After months of anticipation, Jessica Sanchez releases her sultry new single "Call Me" available for digital download on CDBaby, Amazon, and Spotify today. The track, set to hit iTunes and digitally worldwide everywhere this week, showcases a mature vocal from the powerhouse singer who teased fans with a performance of the song on last months TUBEATHON, to benefit the American Red Cross. Known for belting out Whitney Houston and Etta James hits on American Idol as a young teen, Jessica delivers a sensual R&B Pop crossover hit that will show fans that she is all grown up.
Written by singer songwriter Lanita Smith of Muff Entertainment, "Call Me" brings an urban contemporary vibe into a 90's R&B melody that flows effortlessly with Jessica's alluring falsetto vocal. The first single since the release of her song "This Love" in 2015, Jessica is bringing a surprising new sound to her fans and a preview of the new direction she's taking as an artist.
2016 has already proven to be a great year for Jessica, who broke the internet and garnered rave reviews from TIME Magazine, Elle Magazine, Billboard, USA Today, Latina Magazine, and more for her stunning performance of "The Prayer" on the series finale of the FOX hit show American Idol. Her performance caught the eye of award winning singer Andrea Bocelli, who announced earlier this week that Jessica will be joining him as a special guest on his World Tour, June 9th in Minneapolis, Minnesota and June 10th in Chicago, Illinois with more dates to be announced. Headed to New Zealand and Australia later this month, Jessica will perform "Call Me" on tour for the first time.
Jessica's manager, Mark Lamica, who has worked with the likes of Michael Jackson, Prince, and many others over the years will shortly be announcing Jessica's new label home for her second studio album as well her opening act performance for a major upcoming fall tour.
To download "Call Me" go to CDBaby
For tickets to her upcoming shows and special appearance with Andrea Bocelli click HERE