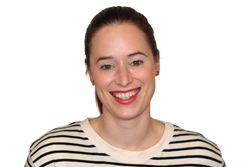 (PRWEB) May 12, 2016
Sandbox, previously GA Communication Group, one of the nation's leading independent, full-service agencies, has appointed Karen Kuhlman to account director and Katherine Fryday to senior account supervisor.
Karen Kuhlman brings nearly two decades of experience in account work, including the development of brand strategy, medical and marketing communications, medical education, medical/regulatory/legal (MRL) and sales and marketing. In her new position, she will be tapping in to her expertise to support Sandbox's strong business growth, initially focusing on products for the treatment of products for the treatment of primary immunodeficiency, achondroplasia, and type 2 diabetes. She reports to Julie Johnson, SVP, account director.
Kuhlman joins Sandbox from AbelsonTaylor, a Chicago-based healthcare agency, where she was an associate account supervisor.
Before that, she worked for Medpoint Digital, Evanston, Ill., a global leader in diversified digital services, including digital platforms for clinical trials, for leading pharmaceutical and biotech companies. During her eight-year tenure there, she served most recently as director, global development, where she directed the East Coast sales territory for global giants Novartis, Biogen, Daiichi Sankyo, Johnson and Johnson, Pfizer and Regeneron. She also managed commercial and clinical programming and medical communication projects, including speaker programs, investigator meetings, and advisory board meetings.
Prior to this, she worked as a project manager, account services, for Discovery Chicago (now Discovery USA, a division of Publicis Healthcare Communications Group), a medical education group.
Kuhlman holds a B.A. in English from the University of Missouri in Columbia, Mo. She lives in Chicago, Ill.
Katherine Fryday, brings 13 years of experience in consumer marketing—both U.S. and global— including in-depth knowledge of branding, digital, mobile, social media, broadcast, point of sale and events. In her new position, she will be working on an analgesic for anesthesiologists. She will report to Julie Hamilton.
She joins Sandbox from Jacobson Rost, a Chicago-based full service B2C advertising agency, where she was an account supervisor, managing strategies and integrated communications plans for national advertising campaigns for beer and technology device cases. During her tenure, she launched three new beers and a new premium product line, developing product names, branding and communications tools.
Previously she worked at Symmetri Marketing Group, a full service B2B communications agency in Chicago. As account director, she developed brand positioning for the agency's clients and managed a number of digital initiatives, including marketing plans, websites, live webinars and social media campaigns for dental products.
Fryday, who hails from Melbourne, Australia, began her career as senior client service executive for Buchanan Group, an advertising agency providing broadcast, print and online media solutions for Fortune 500 CPGs across Europe, Asia and North America. Initially a member of the agency's Melbourne office, she relocated three years later to Toronto, Canada, where she took on the role of senior client service manager.
During her years in Toronto, she handled account work for several agencies based there. Her accounts, in the areas of pharmaceutical and healthcare, wine, automotive, food and consumer packaged goods (CPGs) accounts, included both domestic and global clients, including Pfizer, Unilever, Johnson & Johnson, Kellogg's and P&G.
Fryday, with a bevy of honors to her name, has won three awards from the Business Marketing Association (BMA) for her work in social marketing, digital and integrated marketing and four awards from the Canadian Marketing Association (CMA) for her work for Canadian wireless company Fido. "Fido Sessions," an integrated, interactive mobile, social media and experiential marketing campaign, used art and design to target young urban consumers through their lifestyles.
An avid baker, she also does volunteer work for The Taproot Foundation, an organization that connects nonprofits and social change organizations with passionate, skilled volunteers who share their expertise pro bono.
Fryday holds a B.A. (Social Science), specializing in Communications and Politics from Swinburne University of Technology in Melbourne, Australia.
About Sandbox
Launched in 2016, Sandbox is an independent, full-service agency formed by four complementary entrepreneurial agencies united by a " "create better, together" ethos of collaboration. Headquartered in Chicago, Sandbox operates from seven locations across the U.S. and Canada. Its roster of clients includes some of the most respected names in human and animal healthcare, agriculture, biotechnology, financial services, travel, and consumer products. To learn more, visit sandboxww.com