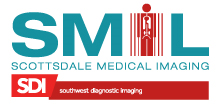 Mesa, AZ (PRWEB) May 14, 2016
Scottsdale Medical Imaging (SMIL) is proud to underwrite this unique, one-show-only, celebration of courage and inspiration. A 2nd Act: Survivorship Takes the Stage, debuts at the Mesa Arts Center on May 22, 2016, at 2 p.m. Ten Phoenix area women, all survivors of cancer, share personal stories of taking their lives back after a cancer diagnosis. These remarkable women will change the thoughts about what it means to be a survivor.
Every performance of A 2nd Act: Survivorship Takes the Stage accomplishes 3 important goals:

Celebrates the breath-taking courage of the performers.
Inspires the audience to create their own 2nd Acts, regardless of their life challenge.
Raises funds for micro grants, allowing other women survivors to follow their dreams, give back, and honor their cancer journeys.
Scottsdale Medical Imaging knows how difficult the journey can be, and is, for everyone battling cancer. Denise Reddy, MD, SMIL Chairperson of Women's Imaging states:
"Imaging and early detection saves lives, but cancer survivors and their scans can have a complicated relationship. Some may have first learned they had cancer from a scan, or that their cancer has shrunk or disappeared, or that it has come back. Patients refer to this as "scanxiety" and at its worst some feel like they are living life a few months at a time, from one scan to the next. At SMIL, we encourage our patients to talk with us, and not be afraid to ask questions. It is so important to keep listening to our patients, to listen to their stories, to be inspired by those taking part in 'A 2nd Act'."
Scottsdale Medical Imaging will be providing an interactive photo kiosk at the event to answer any questions. The performance emcee will be Phoenix's own Morning Mayor, Dave Pratt. Pratt spent over three award-winning decades on Phoenix radio and is a cancer survivor himself.
Scottsdale Medical Imaging is honored to take part in this amazing event and hear the stories of great courage and determination.
Event Information:
The performance will take place on Sunday, May 22, 2016, at 2:00pm, at the Mesa Arts Center, 1 Main Street, Mesa, AZ, located in downtown Mesa at the southeast corner of Main and Center Streets. Parking is available at the center and the Metro Light Rail makes a stop at Center & Main St., directly across from the venue. Tickets are $24.50 and available at http://www.mesaartscenter.com/index.php/shows/other-presenters/a-2nd-act--survivorship-takes-the-stage.
About Scottsdale Medical Imaging:
Scottsdale Medical Imaging (SMIL) provides diagnostic medical imaging services at 14 outpatient imaging centers and is fully owned and operated by 37 board-certified and fellowship-trained radiologists. SMIL has pursued patient-centered clinical excellence, advanced technology, innovation and research for over 30 years in Arizona. To learn more about SMIL, visit http://www.esmil.com.
About A2ndAct.org:
Recognizing that helping is healing the mission of A2ndAct.org is to celebrate and support women survivors of all cancers who are using newly realized gifts of time and experience in a 2nd Act for the greater good. A2ndAct.org is an Arizona unincorporated association and is a sponsored project of Technical Assistance Partnership of Arizona (TAPAZ). All donations are tax deductible. To learn more please visit: http://www.A2ndAct.org. For more information, please contact founder, Judy Pearson at info(at)a2ndAct(dot)org, or call 269-767-6300.