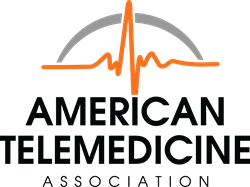 WASHINGTON (PRWEB) May 12, 2016
The American Telemedicine Association (ATA) is pleased to announce the winners of the 2016 ATA Annual Awards. These awards recognize individuals and organizations on the forefront of healthcare technology for their significant contributions to the development of telemedicine. Winners will formally accept their awards at the ATA 2016 Annual Conference and Trade Show, May 14-17, in Minneapolis.
"We are honored to recognize these phenomenal individuals and institutions," said Jonathan Linkous, CEO of the American Telemedicine Association. "Telemedicine holds promise to significantly improve access to high-quality healthcare, and these recipients are true champions in the industry."
The following awards have been announced:
Individual Leadership
Award supported by Jay Sanders, MD of The Global Telemedicine Group
Recipient: Charles R. Doarn, MBA, Professor, University of Cincinnati
Health Delivery, Quality and Transformation
Award supported by AMD Global Telemedicine, Inc.
Recipient: United Health Centers of the San Joaquin Valley
Innovation in Remote Healthcare
Award supported by InTouch Health
Recipient: Propeller Health
Industry Leader Award
Award supported by Cerner Corporation
Recipient: Deborah Dahl, Vice President of Patient Care Innovation, Banner Health
Special Interest Group (SIG) & Chapter Achievement Award
Award supported by Validic
Recipient: The Telerehabilitation SIG
ATA has also elected seven members of distinction as new members to the ATA College of Fellows. Election as a Fellow is a high honor that recognizes achievements in telemedicine, services to the general telemedicine community and service to ATA. The new Fellows are:
Michael J. Ackerman, PhD
Rifat Latifi, MD
Terry Rabinowitz, MD, DDS, MS
James R. Reid, PA, PMP, SSGB
Lisa J. Roberts, PhD
Ingrid E. Zimmer-Galler, MD
Yulun Wang, PhD
About the American Telemedicine Association
The American Telemedicine Association is the leading international resource and advocate promoting the use of advanced remote medical technologies. ATA and its diverse membership, works to fully integrate telemedicine into transformed healthcare systems to improve quality, equity and affordability of healthcare throughout the world. Established in 1993, ATA is headquartered in Washington, DC. For more information visit http://www.americantelemed.org.