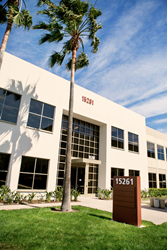 It's critical that our key leaders are aligned. Tremendous care for our customers. Tremendous care for our employees.
Irvine, CA (PRWEB) May 12, 2016
First Direct Lending has announced the hiring of Rob Bernabe as Chief Financial Officer, effective May 2.
Rob Bernabe is a 30 year mortgage industry veteran. Rob spent 9 years at KPMG in consulting and assurance services specializing in financial services before entering private industry. His experience includes notable mortgage industry players such as loansDirect - where he served as CFO, playing a leading role in the sale of this company to E*Trade Financial in 2001; E*Trade Mortgage – where he served as division president, taking the company from $780 million to $12 billion in annual mortgage production inside of three years; H&R Block Mortgage, where he served as division president in a restructuring effort until 2007 and loanDepot, where he served as Treasurer, managing an extensive balance sheet and numerous financing arrangements prior to joining First Direct Lending. Rob is also a published author and serves in a leadership position at Saddleback Church.
"It's critical that our key leaders are aligned. Tremendous care for our customers. Tremendous care for our employees. Rob's work and leadership has always embodied these and we're thrilled he's a part of our family," said Ryan Herman, First Direct Lending's Co-CEO.
Roy Wright, Co-founder of First Direct Lending added, "He brings the right combination of skills, experience and attitude that will be instrumental in helping the company achieve the aggressive growth initiatives we have envisioned for the company going forward."
"I've known the core First Direct Lending team for 20 years. They are committed to building an effective corporate culture that is focused on serving the needs of our customers in unique ways," said Bernabe. "They have set up the enterprise for success in the 'new' mortgage world and I'm thrilled to have been given the opportunity to work with the team to fulfill our plans for the future."
For more information about First Direct Lending and their commitment to customer service, visit them online at http://www.firstdirectlending.com or call 855.510.EASY.
About First Direct Lending, LLC
First Direct Lending, LLC is a technology enabled consumer direct mortgage lender that serves a broad spectrum of homeowners and homebuyers from its 3 regional production centers. The company offers FHA, VA, Conventional, and Non-QM loans, and helps individuals, families, and businesses easily navigate the mortgage and refinance loan process. The company has been recognized as one of the Top 10 Consumer-Rated Lenders in the mortgage category by LendingTree, LLC. As an employer that creates and sustains an enthusiastic and skilled workforce, the lender has been named one of "America's Top 100 Mortgage Employers" by National Mortgage Professional Magazine. First Direct is committed to providing a simple and effortless financing experience built on treating all customers with care and respect. Follow them on Twitter, Facebook and LinkedIn.