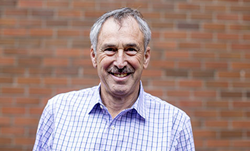 Wilmington, MA (PRWEB) May 13, 2016
What: Security Innovation's Pete Samson, Senior VP and General Manager, will be speaking at the 3rd China Telematics and Connected Vehicle Summit 2016. Samson will be joined by fellow industry thought-leaders from CVTA, Green Hills and more in a panel discussion entitled How to Take Cybersecurity to the Next Level and Ensure the Safety of Telematics. Attendees will learn more about the relevance of security to functional safety of connected and automated vehicles, how cyber security risk management should be applied to telematics and how security software is updated over-the-air. Additional information about the session can be found here: http://www.duxes-events.com/tcv3/
Who: Since 2002, Security Innovation has been a trusted partner to organizations that want to understand where their applications are vulnerable and rollout a secure and repeatable software development lifecycle (SDLC). Security Innovation helps organizations protect sensitive data in the most challenging environments - IoT, web applications, mobile devices and in the cloud. By leveraging secure coding and embedded systems design skills, our experts help secure automotive communication systems, in-vehicle infotainment (IVI), over-the-air (OTA) updates, advanced driver assistance systems (ADAS) and any other electronic control unit (ECU).
Why: Pete Samson is an industry innovator and connected car security expert. Led by Samson, the Security Innovation Embedded business unit help integrate security into connected vehicle applications and software.
Who Should Attend: Automotive cybersecurity experts, including automakers, automotive software providers, security researchers and others in the automotive industry.
When: May 13, 2016 from 11:00am – 12:00pm
Where:
3rd China Telematics & Connected Vehicle Summit 2016
Crowne Plaza Beijing Chaoyang U-Town, China