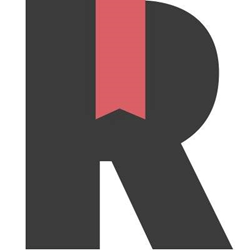 (PRWEB) May 13, 2016
Rankings.com has released their annual review of the Best GRE Prep Courses, with Princeton Review claiming the top spot for 2016. Daniel Fogel, a GRE course instructor and standardized testing tutor, guided the Rankings.com in-house research team in this year's review. Together, they identified every course package currently available through the major test prep companies and established seven core metrics, with 40 individual data points, to score each against. The results of that extensive review determined this year's Editor's Award for Best Overall course, as well as separate awards for the highest rated in each individual metric: Course Packages, Practice Tests, Pricing, Tutors, Guarantees, Grad School Admission Prep, and Subject Tests.
The results of this year's rankings are:
#1: Princeton Review
#2: Kaplan
#3: Manhattan Review
#4: Manhattan Prep
#5: PowerScore
#6: MLIC
#7: Test Masters
#8: Magoosh
#9: Barron's
Princeton Review: Best Overall, Best Practice Tests, Best Subject Tests
This year's Best Overall is the most customizable of all course providers, letting students choose prep work based on price and level of commitment. It was also bolstered into the top spot based on the strength of its testing, taking home the awards for both Best Practice and Best Subject Tests. Princeton Review's currently offers eight computer adaptive tests bundled into courses, the highest number among all prep courses reviewed, as well as 184 hours of material accessible to students at any level.
Kaplan: First Runner-up, Best Course Packages, Best Guarantees
While it comes at a higher price point than its competitors, the First Runner-up is one of the most comprehensive GRE prep course available. Their Editor's Award-winning Course Packages include intensive tutoring, in-person classes, online classes, or online, self-paced prep work, as well as access to highly trained instructors and first-class prep materials. The higher score guarantee is also the best in the business, earning them the award for Best Guarantees.
Manhattan Review: Best Tutors
One startling find during the course of this review was how many prep courses required no previous teaching experience for their instructors and tutors. That is far from the case with Manhattan Review. Their GRE instructors finished in their GRE in the 99th percentile, all have previous teaching experience, and depending on location, may even be required to have a graduate school education. And they offer the most flexibility in accessing their highly-qualified tutors, either through intensive 12-hour, private tutoring or a two to 30-hour general session, taken in person or online. All of this contributed to Manhattan Review earning the Editor's Award for Best Tutors.
PowerScore: Best Pricing, Best Grad School Admission Prep
Powerscore does comes up short in some key features, notably guarantees and practice tests, but the features they do offer are the most affordable in the marketplace. Their courses come in at roughly $100 to $200 less than major competitors, a fact that contributed to their Editor's Award for Best Pricing. When coupled with their award-winning Grad School Admission Prep, students on a budget owe it to themselves to review all of PowerScore's offerings.
About Rankings.com
Rankings.com works with industry experts to rank and award the top products and resources in every area, from the commercial marketplace to the communities in which we live. Our fully-transparent, objective testing process is guided by strictly data-driven methodologies, created in conjunction with our experts and unique to each ranking. All our results are presented as an interactive directory, which not only makes learning about our insights as clear and easy as possible, but also makes our rankings completely customizable according to the individual needs and preferences of our readers. With this knowledge we hope to empower our readers with everything they need to make their next purchase and beyond. For more information, email us at donnie(at)rankings.com or visit our website at Rankings.com.