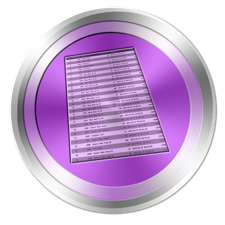 "Change lists are very important for specific workflows and we're proud to be opening these workflows to editors who prefer Premiere Pro CC." (Philip Hodgetts, CEO, Intelligent Assistance)
Chatsworth, CA (PRWEB) May 16, 2016
Intelligent Assistance has released Change List CC for Premiere Pro CC. Change lists, a.k.a. change logs, are used when there are the inevitable changes to the "final" or "locked" edit, mostly in high end Television or Feature Film production.
"An essential part of the workflow on any feature film or television show is post audio and VFX. Edits have to be updated throughout the late stages of editorial as the film evolves. Change List CC keeps the existing work done by post audio and VFX while providing an accurate path to update to the current version," says Intelligent Assistance CEO, Philip Hodgetts.
"Change lists are very important for specific workflows and we're proud to be opening these workflows to editors who prefer Premiere Pro CC," continued Hodgetts.
Change List CC has been battle-tested on feature films such as "Gone Girl," "Deadpool," and "Hail Caesar" and includes features, such as multicam support, required for those films.
Change List CC produces industry standard (matching Avid's Film Logic output) text files, or PDF files, reporting in Timecode or Feet+Frames.
Change List CC analyses two Premiere Pro CC sequences and produces a change list comparing a track of the two versions of the edit.
The resulting report lists the step-by-step changes that need to be made to the initial cut to match the new edits.
Change List CC can also create a change pull list (for new footage added to the timeline) and a change discard list (for footage that needs to be removed from the timeline).
Change List CC is available from IntelligentAssistance.com for $199.
About Intelligent Assistance:
For over 20 years, The Assisted Editing software products from Intelligent Assistance have taken non-linear into the future and created a way for editors to work more creatively, efficiently and with less cost. Products include 7toX for Final Cut Pro/Premiere, XtoCC, Change List CC and Change List FCPX, Sequence Clip Reporter and Sync-N-Link. Its co-developers are Philip Hodgetts, an award-winning technology guru, President and CEO, and Dr Gregory Clarke, Vice President, Technology.