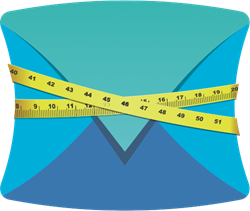 Email overload is a constant struggle. Now there's a solution for the overflowing Inbox.
San Francisco, CA (PRWEB) June 14, 2016
MxHero, developer of email and cloud convergence technology, adds to its Mail2Cloud suite the ability for companies to significantly reduce user email storage size by automatically and intelligently moving email attachments to secure storage.
Mail2Cloud's Inbox thinning feature is non-intrusive and centrally controlled. The company can limit the process to select users, to emails over a specific age or size, among many other options. No software is required by the end user and the service works independent of how the user accesses email (ex. mobile, desktop, PC, Mac, etc.). Attachments uploaded to cloud storage are intelligently filed leveraging information from the originating message, like subject, date, sender, etc, so they can be rapidly found by the user or email administrator.
"Email overload is a constant struggle. Many professionals face email quota's that are a challenge to maintain these days. Mail2Cloud is pleased to offer a way out of this problem though a simple, non-disruptive process for the end user," states Alex Panagides, CEO of mxHero Inc.
Mail2Cloud's email thinning feature is part of MxHero's Archive & Collaboration product. More information on this feature and other Mail2Cloud products can be found at http://mxhero.com/product/archive/slim-down-inbox.
About mxHero
MxHero is a company dedicated to enhancing email for businesses and end user. mxHero's products and services gives companies, service providers and end users powerful new ways to control, use and analyze email. Apps developed for mxHero's platform work with any email management program, including Gmail and Microsoft Exchange. More than 13,000 companies with 1,000,000+ users have added mxHero to their email. To learn more about mxHero visit http://www.mxhero.com. Find mxHero on Twitter: @mxheronet and Facebook: mxHero.net