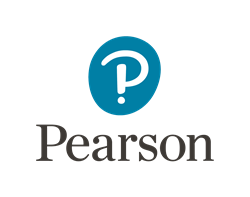 New York, New York (PRWEB) May 16, 2016
To support clinicians who treat the millions of people in the United States who suffer from traumatic brain injuries and other illnesses that result in cognitive impairment, Pearson today announced the addition of RehaCom to its comprehensive offering of tools to support neuropsychologists, speech-language pathologists and occupational therapists in their work with clients. As a result of an agreement with HASOMED GmbH, the developer of the evidence-based treatment for cognitive deficits, Pearson is now RehaCom's exclusive distributor for North America.
Developed in 1988 – the early days of personal computing – by scientists at the University of Magdeburg in Germany, RehaCom was the first clinically tried and tested, computer-based training treatment for cognitive deficits. Having evolved through the collaboration of therapists and many scientific experts, today RehaCom is recognized as Europe's leading system for computerized cognitive rehabilitation. Numerous studies from around the world demonstrate RehaCom's efficacy in all phases of rehabilitation.
"In the more than 25 years since we developed RehaCom, millions of patients have benefited. This means that every day we have helped individuals recover from cognitive impairments and cope with everyday life once again," said Peter Weber, D.Eng, CEO, HASOMED. "Now through our new partnership with Pearson, clinicians in North America will have the opportunity to use our proven, evidence-based treatment to support their work with clients dealing with cognitive deficits."
RehaCom training is effective computer-based treatment for patients suffering from cognitive impairment due to traumatic brain injury, degenerative diseases and other illnesses or injuries. It provides clinicians with deficit-specific, targeted, evidence-based, patient-centered treatment that clients can work through with minimal supervision. Patient progress and gains are automatically tracked and monitored across a wide variety of cognitive domains, allowing clinicians to effectively and efficiently treat a larger client caseload, increasing both client treatment efficacy and clinician efficiency, resulting in strong return on investment for healthcare institutions.
"Pearson is committed to offering clinicians treatment solutions that combine the power of today's technology with a firm foundation in research to support them as they provide their clients with the most efficacious treatment possible," said Aurelio Prifitera, Ph.D., managing director of Pearson's clinical assessment group. "By growing our offerings, Pearson is developing a health care portfolio that provides solutions across the care continuum that ensures that patients receive the highest quality treatment, delivered affordably."
For more information, visit PearsonClinical.com/RehaCom.
About HASOMED
The name HASOMED stands for quality medical products and superior services. In collaboration with doctors, therapists and scientists, the company develops solutions for neurological rehabilitation and for the prophylaxis and therapy of neurodegenerative diseases. Research and development are firmly anchored in HASOMED's corporate philosophy. For 25 years, HASOMED's RehaCom has supported the rehabilitation of brain-injured individuals. Today RehaCom is the market leader in computer-assisted cognitive rehabilitation and is distributed worldwide in 18 languages. For more information, visit http://www.hasomed.de.
About Pearson
Pearson is the world's learning company, with expertise in educational courseware and assessment, and a range of teaching and learning services powered by technology. Our mission is to help people make progress through access to better learning. We believe that learning opens up opportunities, creating fulfilling careers and better lives.
Pearson's Clinical Assessment group provides a comprehensive portfolio of research-based instruments to help clinicians develop insights that support evaluations and shape treatment plans. For more information about Pearson Clinical Assessment visit http://www.pearsonclinical.com.
Media Contact: Scott Overland, scott(dot)overland(at)pearson(dot)com, 202-909-4520