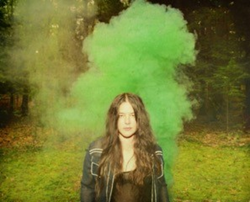 Fairfield, CT (PRWEB) May 13, 2016
Summertime is shaping up to be full of diverse music and performances. The Fairfield Theatre Company announced on Wednesday that a slew of new shows is coming to their two downtown Fairfield venues, The Warehouse, and StageOne over the next few months.
Following a sold out December performance, The Machine Electric returns to perform Pink Floyd in The Warehouse on Saturday, June 25. As said by Rolling Stone, "The Machine duplicates the sound and hits of Pink Floyd with chilling accuracy."
Four days following The Machine, singer-songwriter and pianist Rachael Yamagata performs on StageOne on Wednesday, June 29. Her rich and sultry voice channels influences from jazz, pop, rock, and blues, allowing her to be diverse in her music. She has a lot in common with Fiona Apple, Norah Jones, and Sarah McLachlan, and in her upbeat moments she can sound like a fuller-voiced Liz Phair.
Stated by Guitar World, "Devon Allman has crafted a collection of tunes that spans the gamut from shake-the-speaker-out-of-the-dashboard rock roar to starlit blues jam." With songs built around killer riffs and soulful vocals, Devon is nothing less than the son of his father Gregg. He returns for his sixth StageOne performance on Wednesday, July 20.
On August 14, two rising guitarists join together for a sweltering night of blues. One of Joe Satriani's favorite guitarists, Davy Knowles returns to StageOne after a blow-out first FTC performance back in January. He's teaming up with 2010 Blues Artist of the Year + Boston Music Award Winner, Johnny A. who returns for his 11th performance on StageOne.
Just a week later on the same stage, premier finger-picker, slide master, and 12-string virtuoso Leo Kottke delivers his troubadour style storytelling and humor on August 21. The New York Times described his live musical experience saying, "and so it went for nearly two hours, a deft and conceptually cross-woven performance by a musician whose remarkable facility remains as strong, if not more so, as in his first recordings 40 years ago."
Just a few days later on August 24, Rickie Lee Jones returns to StageOne. She has sold out the venue two times and has intentions of doing the same this time around. If you turned on a radio in 1979, there is very good chance you'd hear the music of Jones. At only age 24, she leapt onto the world stage with her big single "Chuck E.'s in Love." Jones has been dubbed by Rolling Stone as "the Dutchess of Coolsville."
Looking forward to September, Hoboken-based indie band Yo La Tengo performs in The Warehouse on Saturday, September 24. So frequently compared to the Velvet Underground that they were featured in the 1996 film 'I Shot Andy Warhol,' Yo La Tengo has explored the extremes of feedback-driven noise rock and sweetly melodic pop. They've always been the band to bridge the gap between critical acclaim and indie popularity. As Yo La Tengo's career has developed since their 1984 inception, The New York Times remarks that they specialize in "guitar-driven songs about the compromise and joy of daily life."
From Yamagata's soft and soulful sounds to Davy Knowles sizzling guitar playing skills to everyone's favorite Pink Floyd hits, FTC is bringing something for everyone this summer. Tickets are available to the public on Sunday, May 15 at noon by visiting the box office at 70 Sanford Street or calling 203.259.1036. Tickets and more information can also be found at fairfieldtheatre.org.
The Machine Electric performs Pinks Floyd
in The Warehouse
Saturday, June 25
Tickets: $38, members save $3 per ticket
Rachael Yamagata
on StageOne
Wednesday, June 29
Tickets: $35, members save $3 per ticket
Devon Allman
on StageOne
Wednesday, July 20
Tickets: $35, members save $3 per ticket
Johnny A. and Davy Knowles
on StageOne
Sunday, August 14
Tickets: $38, members save $5 per ticket
Leo Kottke
on StageOne
Sunday, August 21
Tickets: $68, members save $3 per ticket
An Intimate Evening with Rickie Lee Jones
on StageOne
Wednesday, August 24
Tickets: $85, members save $10 per ticket
Yo La Tengo
in The Warehouse
Saturday, September 24
Tickets: $35
Visit http://www.fairfieldtheatre.org for samples of the music and ticketing information.
About Fairfield Theatre Company:
Fairfield Theatre Company is a highly-acclaimed nonprofit performing arts organization located in the heart of downtown at 70 Sanford Street, Fairfield, Connecticut. FTC presents over 300 performances and concerts each year featuring outstanding national talent on FTC's StageOne in Fairfield, The Warehouse at FTC in Fairfield, the Klein Auditorium in Bridgeport, and the Norwalk Concert Hall. FTC's venues are widely recognized as being the best places to see live performances in the region. FTC is dedicated to providing the highest quality arts, entertainment, and educational experiences to the communities we serve.