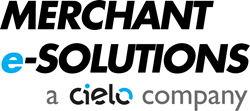 During SuiteWorld 2016, MeS will also showcase new payment processing functionality built within NetSuite's ERP solution, we encourage attendees to stop by our booth to learn more
Atlanta, GA (PRWEB) May 16, 2016
Merchant e-Solutions (MeS), a tier one provider of credit card payment processing solutions for banks, merchants and partners, today announced its Platinum Sponsorship of SuiteWorld 2016, NetSuite's annual user conference for customers, partners, media and industry analysts being held May 16–19 in San Jose, Calif. NetSuite's SuiteWorld 2016 is the #1 Cloud ERP conference, with more than 8,000 expected attendees coming together to get inspired, network, celebrate cloud success, gain industry knowledge and share insights and best practices.
"We are very excited to join NetSuite as a Platinum Sponsor of SuiteWorld 2016" said Tom Bell, CEO of Merchant e-Solutions. "MeS has a long established partnership with NetSuite and has participated as a sponsor of SuiteWorld for eight consecutive years. During SuiteWorld 2016, MeS will also showcase new payment processing functionality built within NetSuite's ERP solution, we encourage attendees to stop by our booth to learn more."
To learn more, please visit MeS at booth 416 in the SuiteWorld Expo at the San Jose Convention Center. Qualified merchants who join MeS for a live demo during SuiteWorld will be entered in a daily drawing to win an Apple TV or Apple Watch.
About SuiteWorld 2016
NetSuite's SuiteWorld is the #1 Cloud ERP conference, being held at the San Jose Convention Center in San Jose, Calif. on May 16-19. SuiteWorld 2016 will bring together NetSuite solution providers, independent software vendor (ISV) partners, industry thought leaders and representatives of the approximately 30,000 companies and subsidiaries from across the globe running their business on NetSuite's cloud-based business management suite. Attendees of SuiteWorld can fully explore the NetSuite ecosystem, network face-to-face, and help shape the next evolution of cloud computing services.
For registration and additional details, please visit http://www.netsuitesuiteworld.com. To join the SuiteWorld conversation on Twitter and Instagram, please use #NSW16.
About Merchant e-Solutions
Merchant e-Solutions helps merchants accept payments anywhere and easily manage all on one platform. Merchant e-Solutions provides a global network and enables merchants to securely do business in multiple channels including online, mobile, and in-person. Our industry-leading technology platform, flexible and customized reporting, and world-class service provide customers, banks, partners and developers with the most comprehensive payment services in the market.
Merchant e-Solutions is owned by Cielo S.A., Latin America's leader in electronic payment solutions. Cielo S.A. acquired Merchant e-Solutions in 2012 primarily for its industry-leading technology platform, world-class service, and payment expertise. Headquartered in Sao Paulo, Brazil, Cielo S.A. is a publicly traded company serving more than 1.6 million active merchants and covers 99% of Brazilian territory.
To learn more about Cielo, S.A in Brazil, please visit http://www.cielo.com.br/ir.
Merchant eSolutions, Inc. is a registered ISO/MSP of Wells Fargo Bank, N.A., Walnut Creek, CA
Merchant eSolutions, Inc is a registered ISO/MSP of Synovus Bank, Columbus GA
NOTE: NetSuite and the NetSuite logo are registered service marks of NetSuite Inc.
###