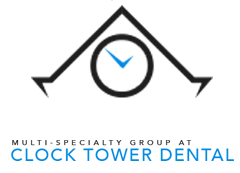 Franklin Square, NY (PRWEB) May 13, 2016
Clock Tower Dental is now accepting new patients without a referral, who want to straighten teeth without traditional metal brackets. Clear, comfortable and gentle, invisible braces can help patients achieve a straighter smile with the latest in orthodontic techniques. By opting for Invisalign® in Franklin Square, NY, patients are able to achieve the beautiful smile they have always wanted in fewer office visits and without food restrictions.
Brushing and flossing are the first lines of defense in preventing gum disease and tooth loss. Proper dental hygiene is often difficult when teeth are too close together or out of line with each other, though. A crooked gum line may gap more, and consequently trap bacteria around the roots of teeth more easily. When the bite is uneven, unnatural wear, chipping and breaking are more likely, as well. In spite of these negative consequences, some people are still unwilling to put up with chafing and obtrusive metal brackets and wires for months to correct the problem. However, by offering Invisalign® in Franklin Square, NY, the doctors at Clock Tower Dental can alleviate these issues for patients.
Invisible braces are custom fit to the individual, and the smooth, clear plastic is molded to create light pressure on the teeth, guiding them into alignment in a method similar to traditional braces. The trays must be worn approximately 22 hours each day, but they can be removed to eat, brush and floss. Not only does this allow people to eat whatever they want, it also makes good oral hygiene possible and reduces the risks of gum disease and damage to tooth enamel. Because there is no need for the tightening of wires, the process requires fewer dental visits. The doctors provide new trays every few weeks to continue the straightening process.
Anyone interested in quality orthodontics in Franklin Square, NY, can visit Drs. Kelley, Rayhan and Kim to learn more about Invisalign® treatments. New patients can visit http://www.clocktower-dental.com for information about the practice and to schedule an appointment to determine whether they are candidates for invisible braces.
About the Practice
Clock Tower Dental Associates is a multi-specialty dental office providing personalized care to patients in Franklin Square, NY. The doctors at Clock Tower Dental Associates pride themselves in using state-of-the-art technology and providing a one stop dental office that cares for the entire family. To learn more about the doctors at Clock Tower Dental Associates or the services they offer, visit their website at http://www.clocktower-dental.com or call (516) 308-9969 to schedule an appointment.