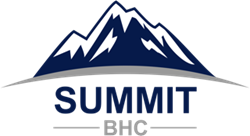 Brentwood, TN (PRWEB) May 16, 2016
Summit BHC (Summit), a leading provider of addiction treatment and behavioral health services, today announced the acquisition of Willingway Hospital. Located in Statesboro, Georgia, the 40-bed hospital will be Summit's second facility in the state. Financial terms of the deal were not disclosed.
"While every new program and acquisition has been extremely meaningful for Summit, the acquisition of Willingway Hospital is very special to me. Willingway Hospital is the first facility I worked at in the substance abuse profession," stated Trey Carter, CEO and Founder of Summit. "While this facility is a fantastic fit for Summit, it is also a very sentimental moment for me. I have had the pleasure of knowing firsthand the depth of the quality of care at Willingway. At Summit, we plan to support Willingway in continuing their commitment to excellence and compassion while also focusing on growth. We couldn't be more excited in welcoming them to Summit," commented Mr. Carter.
The Mooney family, Willingway's founders, continues the sentiment. "We have devoted two generations to finding solutions for people with alcohol and drug problems and their families. Throughout this time, our patients have expressed the feeling that they are part of our family here at Willingway. We are confident that the legacy and hope of recovery from the devastating disease of addiction will continue through Summit BHC and its competent professional team. Their commitment to preserving the history and principles of Willingway are sure to cultivate and nurture the family-style atmosphere our patients experience while in our care."
About Summit BHC - Headquartered in Brentwood, Tennessee and founded in June of 2013, Summit was established to develop and operate a network of leading addiction treatment and behavioral health centers throughout the country. The company's sole focus is on the provision and management of specialty chemical dependency and addiction disorder services within a flexible and dynamic continuum of care. The leadership team at Summit is comprised of senior executives with decades of combined experience in the behavioral healthcare industry at the national level. The company currently owns and operates nine addiction treatment centers nationwide.
About Willingway Hospital – Located in Statesboro, Georgia, Willingway Hospital was founded in 1971 by Dr. John and Dot Mooney and was the first treatment center in the state of Georgia. For forty-five years, Willingway's focus has been on saving the lives of people with alcohol and drug addiction through the delivery of the highest quality care. A nationally-recognized alcohol and drug treatment program, Willingway provides a full continuum of care and network of sober living homes. The hospital is licensed by the State of Georgia, Department of Community Health and is accredited by JCAHO.
For Information:
Karen Prince (Summit BHC)
410-336-9905
kprince(at)summitbhc(dot)com