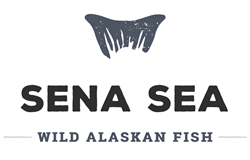 The new look and feel of our website genuinely reflects who we are as a commercial fishing family. We fish to put food on our family table and yours. - Sena Wheeler
Cordova, AK (PRWEB) May 16, 2016
Just in time for fresh Copper River salmon, Senasea.com unveils their stunning new website.
The site is decked out with extensive product information. Customers can purchase their favorite wild seafood products from sablefish to Pacific halibut to wild Alaska salmon from the Copper River. Smoked seafood products are also available. In addition to product information, the site offers enticing recipes for the home chef to prepare with confidence.
The customer experience was decisively in mind when redesigning the website. Designed with the latest technology, it is compatible with today's browsers and mobile devices in its responsive design.
A new feature not found on their previous site is a blog. This new rich content gives customers an opportunity to get to know their personal Alaskan fisherman. Their presence on social media channels Facebook and Instagram in addition to the new website allow consumers to better interact with Sena Sea online and follow the Wheeler family fishery throughout their harvest season.
Try their recipe for Sena Sea Green Curry Salmon:
Ingredients
4 Sena Sea Copper River salmon portions (or 1 fillet), thawed
1 can (14 oz) coconut milk
1 T green curry paste (or more, to your taste)
2 T fish sauce
1 T sugar
½ large bell pepper, each, red and yellow
½ large white onion
½ zucchini or other seasonal vegetable, thinly sliced (optional)
1 C basil leaves, chopped
For a 4 star (extra hot) sprinkle with red pepper flakes and finely chopped jalapeno.
Directions
In a medium skillet, combine coconut milk with green curry paste, fish sauce, sugar and thinly sliced onions. Boil for about 5 minutes to dissolve sugar. Place salmon portions into sauce, skin side up. Simmer for 8-10 minutes, until fish turns opaque. Just before serving, add the sliced red and yellow bell pepper. Add basil leaves. Serve hot over rice.
About Sena Sea Seafoods
Sena Sea is a wild Alaska seafood company owned and operated by Rich and Sena Wheeler, a multi-generation fishing family. Rich has been commercially harvesting sablefish, halibut and salmon for 15 years. Sena grew up on her family longline boat, the F/V Alrita, and holds a Masters Degree in Food Science. Now she focuses her attention to raising their 3 children- quite possibly a 4th generation of fishermen.
For more information:
Sena Sea Seafoods
http://www.senasea.com
info(at)senasea(dot)com
206-486-2344