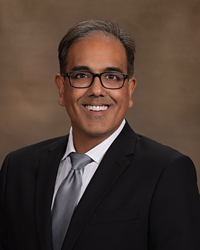 San Jose, CA (PRWEB) May 16, 2016
Structure Law Group, LLP is pleased to announce that attorneys Rakesh Ramde and Ethan Solove have joined the firm. Their additions will greatly enhance the firm's transactional and litigation practices, respectively. "We are very excited to have attorneys of their caliber join the firm and our clients will benefit greatly as a result," said Partner Mark Figueiredo.
Rakesh Ramde routinely handles a wide range of technology and commercial matters including corporate formation and governance, business financing, intellectual property, commercial transactions, real estate transactions and general business counseling. Mr. Ramde has an excellent and established reputation in capital formation and strategic investments and representing technology start-ups and established companies. Prior to joining Structure Law Group and since 1998, Mr. Ramde was a practicing attorney with corporate clients and at established Silicon Valley law firms, such as Cooley LLP and Pennie & Edmonds. He has provided services to technology clients, start-ups and technology investors for many years. Mr. Ramde routinely managed cross-functional teams in the acquisition, strategic partnering, sale and development of technology in wireless, software, cloud and semiconductor sectors. Recently, Mr. Ramde led the investment in Applied Protein Sciences, a biotech start-up company recently acquired by Pivot Pharmaceutics. Mr. Ramde received his dual law and MBA degrees from the University of Pittsburgh School of Law and Carnegie-Mellon University, Tepper School of Business. He previously was awarded both B.S. and M.S. degrees in Electrical Engineering from UCLA and USC respectively. Prior to his legal career, Mr. Ramde was a consultant at the management consulting firm PRTM (now a part of PwC) in the telecommunications group. Mr. Ramde began his career as an engineer at Hughes Electronics. "Prior to joining Structure Law Group I collaborated with the SLG team and was very impressed with the high quality of their services," said Mr. Ramde. "The firm is well-situated to offer a broad range of legal services in the areas that are important to me and my clients. I am very much looking forward to building on the SLG tradition."
Ethan Solove helps clients with complex business and commercial litigation. Prior to joining Structure Law Group, Mr. Solove practiced in the Philadelphia office of Dechert LLP handling complex commercial and securities litigation. During his time there, he gained a significant amount of experience in business litigation working with major companies from a wide array of industrial sectors, including technology, pharmaceutical, and financial. Mr. Solove graduated as a Levy Scholar from the University of Pennsylvania Law School, and is admitted to practice law in California, New Jersey and Pennsylvania. "I am very excited to join Structure Law Group!" said Ethan Solove. "My passion lies within working in a truly collaborative environment to accomplish the highest quality legal work for top-notch clients—and SLG is the perfect place to do it. Here, we work as a close-knit team to develop and implement only the most cost-effective strategies for the success of our clients no matter their needs, and I am thrilled to be on board."
Mr. Ramde can be reached at:
rramde(at)structurelaw(dot)com or 408-441-7500
Mr. Solove can be reached at:
esolove(at)structurelaw(dot)com or 408-441-7500
About Structure Law Group, LLP
Structure Law Group, LLP is a San Jose business law firm that is comprised of a dedicated team of legal professionals with high levels of experience in the areas of business, corporations, limited liability companies, commercial real estate, intellectual property, employment, and business litigation. SLG's client base includes companies of all sizes as well as individual entrepreneurs.
For more information about the firm please go to http://www.structurelaw.com, visit our blog at http://www.sanjosebusinesslawyersblog.com.