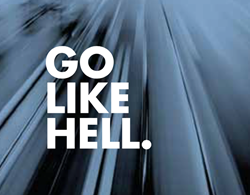 At Shark, we've always believed that good branding is focused on developing a distinct image, while great branding is about infusing a sense of perceived value
BURLINGTON, VT (PRWEB) May 17, 2016
Award-winning branding, creative and digital marketing agency, Shark Communications, has published a new branding case history for the agency's recent work for digital services and technology company Acquisio. Based in Montreal, Quebec, Acquisio is a leading provider of digital and programmatic marketing solutions for agencies and advertisers. The article is presented as a simplified case history of Shark's brand strategy and creative process for refreshing Acquisio's overall brand image and marketing. Posted for view on Shark Communications' blog, the article provides insight into brand strategy and outlines of some of the key elements of branding including goals, strategy, naming convention, graphic standards, and more.
As Shark Creative Director, Peter Jacobs notes, " At Shark, we've always believed that good branding is focused on developing a distinct image, while great branding is about infusing a sense of perceived value into a brand. With that said, we then wanted to give clients a look into the general process of branding, and the Acquisio work provides that."
Shark Communications is a Burlington, Vermont-based, branding, web, SEO, and digital marketing agency founded by award-winning Creative Director, Peter Jacobs. Shark serves clients in a wide variety of industries with a strategically-planned mix of creative and digital marketing solutions. From award-winning work for the 1998 US Winter Olympic Trials, to numerous creative, design and marketing awards for clients large and small, Shark's has received consistent creative recognition. More about Shark Communications can be viewed on the agency's website at sharkcomm.com.