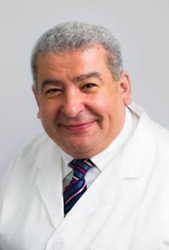 Caring Is Our Concern
Dubai, U.A.E (PRWEB) May 18, 2016
With constant hard work, devotion, and an excellent team, Drs. Nicolas & Asp in the last 22 years has rightly become the epitome of perfection in providing dental solutions to the community of Dubai. Over the years, they have expanded and today they stand proud with a total of 6 branches in Dubai. To read more about Drs. Nicolas & Asp in Jumeirah and get more information about its branches, please visit https://www.nicolasandasp.com.
What sets them apart from other dental clinics in Dubai is the way they treat their patients and take immense care of each one. They have thousands of patients who speak volumes about their exceptional dental treatments. People from all over U.A.E come to Drs. Nicolas & Asp to find solutions to all their dental problems and issues. By making use of the latest technology and up-to-date dental instruments, Drs. Nicolas & Asp assures each one of their patients that they will be given the best treatments available.
It does not matter if an individual has a cavity or a sudden toothache, the general dentistry at Drs. Nicolas & Asp will help them in just the right way. Not just that, the dentists will make sure that the individual doesn't get any more cavities in the future either. General tip: Don't munch on too many of sweets, they are not good for teeth.
Everyone wants to make their smile more charming and wonderful. Take a look at the cosmetic dentistry offered by Drs. Nicolas & Asp, which is solely designed to make everyone feel more confident about themselves.
Children are the most beautiful and certainly the most sensitive too. With the pediatric dentistry offered at the dental clinic, parents can sit back and relax while their children are having routine check-ups or cavity fillings. With their superb team of dentists, children will be spared from unnecessary pains.
Throughout the journey of 22 years, Drs. Nicolas & Asp has never let their patients disappointed. Because of irregular teeth, a vast array of people do not only feel insecure about themselves but also face problems while eating. With the help of customized braces solutions offered at Drs. Nicolas & Asp, which are tailored to every patient's needs, every individual's teeth can become just perfect.
The number of dental services they offer include: Endodontics, Periodontics, Orthodontics, Oral surgery, Prosthodontics, General Anesthesia, Implants and many more.General Anesthesia ,implants and many more.
If anyone wants to get a quality dental treatment in Dubai, they might like to check out Drs. Nicolas & Asp because of their revolutionary and promising dental solutions. With their Teeth Whitening technique, they will whiten the teeth just the way they should be so that no damage is done to them.
Apart from this, they also realize their moral duty to their community of Dubai and thus provide oral hygiene suggestions and tips to both the children and adults.
Dental-radiology is carried out so as to expose any type of damage that an individual's teeth might have suffered which are not visible to the eyes. They can help prevent patients from developing any bacteria or cavity which is in its initial phase.
As the world has progressed and is now equipped with technology which was once thought to be fantasy, Drs. Nicolas & Asp also offers digital smile design as being the best dental care clinic in dubai. This is a revolutionary step in dental world as now with the help of their experienced dentists, everyone can customize their smile and make it just the way they want.
Drs. Nicolas & Asp provides a one-stop dental solution to all the problems that anyone might come across through their life-time.