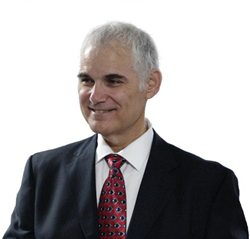 Jim Hitt says that if individual investors plan on retiring, the time to begin planning is sooner rather than later.
Asheville, NC (PRWEB) May 17, 2016
After a recent story by the United States Chamber of Commerce pointed out just how many of America's mandatory entitlement programs will take over the budget by 2026, American IRA chief Jim Hitt called the Self-Directed IRA "the ideal tool" for investors to take personal charge of their financial futures.
"The Self-Directed IRA is the ideal tool for anyone who wants to maximize the freedom and control they have in their retirement," said Jim Hitt. "With tax-protected access to a wide range of investments, many retirement investors do not know just how many options they have."
Jim Hitt pointed out that self-direction actually happens more commonly than investors think, given just how many people have yet to hire an investment professional to help guide their wealth. And what many of these investors do not know is that they can have consistent access to a wide range of investments through an IRA, including real estate, precious metals, and private companies.
The IRS allows many different investments in retirement accounts—all that's required is that an individual file the proper paperwork and take control over their own retirement.
With a recent story in the Atlantic highlighting just how difficult a time people in the middle class have finding even $400 for an emergency, the future may be a challenge for anyone looking to retire. That's why Jim Hitt stresses the importance of taking action now.
"With a Self-Directed IRA already in hand, you're poised to start making use of extra money and savings over time," said Jim Hitt. "And with the power of compound interest, starting sooner rather than later can mean a difference of thousands—even hundreds of thousands—of dollars."
Although America's entitlement spending is slated to go up, that's no guarantee of future success for those who rely on government spending for their retirement plan. Jim Hitt says that if individual investors plan on retiring, the time to begin planning is sooner rather than later.
About American IRA, LLC:
American IRA is committed to providing every client with gold-level service, regardless of account size. Experience their expertise through their certified IRA services professionals. Enjoy the value with one low annual fee of $285 with unlimited assets and unlimited account values. American IRA clients love the benefit of no charge for "All Cash" accounts. The performance of the American IRA staff is unmatched, with quick and efficient processing within 48 hours.
American IRA services thousands of clients and has over $300 million in assets under administration.
American IRA was built by investors for investors, and brings their successful investment experience to the table, providing excellent educational material showing the public that their self-directed IRA account can invest in a variety of assets such as real estate, private lending, limited liability companies, precious metals and much more.
American IRA is conveniently located in Asheville, NC and Charlotte, NC, and serves clients nationwide.
American IRA is the sponsor of American Wealth Radio. Click here for more information.