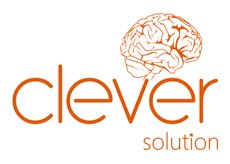 (PRWEB) May 16, 2016
Clever-Solution.com, a digital marketing agency that provides design, development and marketing services, has launched an innovative plastic surgery marketing solution for plastic and cosmetic surgery clinics. It includes social media marketing (four packages), pay-per-click marketing and search engine optimization (six packages).
The agency decided to provide digital marketing services tailored specifically for the plastic and cosmetic surgery niche because it is a challenging task to stand out among competitors in it. The 'me too' marketing model in no longer effective. Patients have got used to ads both online and in vanity magazines and become extremely demanding. Clever-Solution.com is ready to help plastic surgery clinics keep up with ever-changing patient preferences.
The goal of Clever Solution's digital marketing is to focus marketing and advertising by providing an enhanced experience to every patient. Utilizing the power of SEO, PPC and SMM, Clever-Solution.com will attract, convert, close and delight patients.
The SEO strategy is aimed at optimizing on-page and off-page factors such as keywords, tags, descriptions, links, robots.txt files, web forms, etc. Clever Solution's SEO pros work together with designers in order to guarantee that clients' websites are simple and easy to use.
The PPC strategy aims to attract the right leads to clients' websites in order to increase conversions and improve ROI. Clever Solution's PPC effort consists of the following stages: data analysis, campaign development, ad creation, performance analysis, etc. PPC mavens work for the sake of clients' business, managing budgets in an efficient way.
The SMM effort's goal is to drive brand awareness and engagement by distributing high-quality content, customer interaction and intensive sharing. Clever Solution's SMM wizards can generate lots of likes and shares, use social ads to drive website visits and tune social marketing campaigns to make them pay for themselves.
Clever-Solution.com uses all the necessary tools, platforms and instruments to bring clients' businesses to the next level. The professionals hone their skills and are cross-experienced on different projects. This agency is looking forward to fruitful partnerships with plastic surgery clinics, centers and practices in the U.S. and abroad.
For more information about digital marketing services for plastic surgery clinics, contact Marina Bizhikian at tel: (347)4159858.