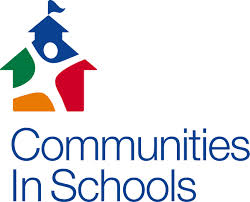 As the nation's largest provider of Integrated Student Supports, Communities In Schools is uniquely positioned to bring this model to the estimated 11 million students who live in poverty"
Arlington, Va. (PRWEB) May 16, 2016
While American students are graduating from high school at the highest rate in history, (82 percent), millions of non-white and low income students are not keeping up and graduating on time. A new report released today from Communities In Schools(CIS), the nation's largest and most effective dropout prevention organization, contains new statistics on the effectiveness of Integrated Student Supports (wraparound services) in closing the graduation gap for at-risk students.
Under the new Every Student Succeeds Act (ESSA), the federal government has strongly encouraged state and local education officials to consider Integrated Student Supports as one of the evidence-based programs that can keep low-income students in school and on the path to graduation. The law goes beyond previous education legislation by allowing the use of federal funding for Integrated Student Supports as a means of improving overall school performance.
With 161 local affiliates operating in 25 states and the District of Columbia, CIS works with 1.5 million students in grades K-12 who often face barriers brought on by poverty. The CIS model of Integrated Student Supports utilizes school-based site coordinators who assess each student's unique needs and connect them to existing community resources so they can overcome those barriers and focus on learning.
"The majority of students in our public schools today are low-income," said Gary Chapman, Executive Vice President of Network Impact and Operations at CIS. "They face non-academic barriers to success like homelessness, hunger, poor health, and more. Whether a student needs a ride to school, mental health services or a much-needed meal, CIS connects them to the help they need to reach their full potential."
According to today's report, among the students served by CIS, 94% were eligible for free or reduced income lunch and 83% were racial minorities. Based on data from the 2014-2015 school year:

99% of CIS case-managed students stayed in school
93% of eligible seniors graduated
93% of K-11 students were promoted to the next grade
85% of K-11 students met their academic goals
Dan Domenech, Executive Director of the American Association of School Administrators and CIS National Board Member said it was clear that more school district leaders will be considering partnering with Communities In Schools now that the Department of Education has empowered districts to make more local decisions on the implementation of ESSA. Another reason: ESSA requires school districts using federal funds for school improvement to use only "evidence-based" programs such as CIS, which has had 13 independent research studies validate its approach and results.
"CIS knows from nearly 40 years of experience that they effectively improve academic outcomes for school kids," said Domenech. "Schools that are not meeting ESSA requirements – including high schools that enroll 100 or more students and are not graduating at least 67 percent of their students - are certain to be looking for proven solutions like Integrated Student Supports."
CIS Vice President of Government Relations Tiffany Miller said the organization was prepared to leverage its experience and expertise to help disadvantaged youth.
"As the nation's largest provider of Integrated Student Supports, Communities In Schools is uniquely positioned to bring this model to the estimated 11 million students who live in poverty and who face a greater risk of dropping out," said Miller.
A 2014 evaluation of Integrated Student Supports by Child Trends found there is emerging evidence that Integrated Student Support models contribute to improvements in several student outcomes.
"Based on an encouraging emerging evidence base and its grounding in decades of child and youth development, Integrated Student Supports are a promising approach for helping more disadvantaged students succeed in school and have a brighter path in life," said Child Trends President Carol Emig.
Today CIS also announced an upcoming "Week of Impact" in education, May 16-20, to highlight more of the hard data and stakeholder stories that demonstrate the impact the organization is having on closing the graduation gap. Communities In Schools is encouraging its partners, supporters and others engaged in raising the nation's graduation rate to participate.
Week of Impact in Education May 16-20: Ways to Participate
# # #