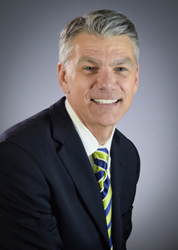 "Users can create a basic business analysis report in minutes, with no advanced programming skills required."
Portland, Ore. (PRWEB) May 17, 2016
Hundreds of thousands of Microsoft Dynamics GP users around the world can now create data-rich reports within minutes as a result of a new product line from Jet Reports, the company's CEO Joe Little announced today.
Jet Reports has partnered with Microsoft to create Jet Express for Excel which will be unveiled at Amplify – the Microsoft and GPUG co-hosted conference taking place May 23-25 in Anaheim, CA. This new reporting solution will be included with Dynamics GP for all users in June.
"Using Jet Express for Excel, users can create a basic business analysis report in minutes, with no advanced programming skills required," said Jon Oesch, Jet Reports' Vice President of Sales, who will be demonstrating the product at Amplify. "This means users can leverage all the Excel knowledge they already have on staff to build financial statements and insightful reports directly from real-time Microsoft Dynamics GP data."
This new financial and business reporting solution leverages Excel's expansive analytic capabilities such as charts, pivot tables and custom formatting to rapidly build reports based on any data that exists in GP. The resulting reports provide insight into operations including sales and finance, A/P and A/R, or inventory.
Little said Microsoft approached Jet Reports following successful integration of the Jet Express for Excel with NAV users with the aim of creating more alignment between products and Microsoft's future vision and development.
"Dynamics NAV users have been benefiting from Jet Reports for 14 years, so we were honored that Microsoft approached us about providing this functionality for all of its GP users as well," Little said. The new tool will be compatible with all versions of Dynamics GP, including through to GP 2016, and will also offer an upgrade path.
Around the world, an estimated 47,000 companies use Microsoft Dynamics GP, and the company has been eager to enhance reporting functionality for its many users particularly as it relates to the cloud, said Pam Misialek, Microsoft Sr. SMB Product Marketing Manager, in making the announcement.
"The Partnership between Jet and Microsoft is designed to support the increasing number of Dynamics GP customers who are choosing to move their GP deployment to the Azure cloud," Misialek said.
To attend the demonstration, register at Amplify.
About Jet Reports
Jet Reports delivers unparalleled access to data through fast and flexible reporting and business analytics solutions that are cost effective, provide rapid time-to-value, and are built specifically for the needs of Microsoft Dynamics ERP users. Founded in 2002, Jet Reports is headquartered in Portland, OR, and has distribution offices in 14 countries around the globe. Over 10,000 companies in 94 countries, rely on Jet Reports every day for their financial reporting. Learn more about Jet Reports at: http://www.jetreports.com.
About Microsoft
Microsoft (Nasdaq "MSFT" @microsoft) is the leading platform and productivity company for the mobile-first, cloud-first world, and its mission is to empower every person and every organization on the planet to achieve more.
-30-
Contact:
Jet Reports
Tara Grant, Vice President of Marketing
Phone: 503-608-3644
Email: tarag(at)jetreports(dot)com
Microsoft
Pam Misialek, Sr. SMB Product Marketing Manager
Phone: 701-281-3516
Email: Pam(dot)misialek(at)microsoft(dot)com