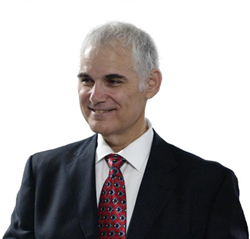 People need to know that their options aren't limited to major-market cities, just as their options aren't limited to investing solely in the stock market.
Charlotte, NC (PRWEB) May 18, 2016
American IRA Chief Executive Officer Jim Hitt responded to the National Real Estate Investor's recent slideshow, "11 Best Non-Gateway Cities for CRE Investment," calling it a "subjective" list that doesn't paint a full picture of real estate investing in the U.S.
"There are a lot of opportunities for those with a Self-Directed IRA to invest in commercial real estate," said Jim Hitt. "This list includes a lot of major-market cities and ignores some of the other opportunities that are out there."
The list, which included Houston, Portland, Raleigh-Durham, Atlanta, Charlotte, Dallas/Fort Worth, Nashville, Denver, Seattle, and Austin, even included one city that could be categorized as a gateway city: Miami, Florida.
"That's a strange inclusion," said Jim Hitt. "But there is more than one definition to a 'gateway city.'" Jim Hitt noted that by some definitions—including major market sports franchises and population—Houston, TX and Dallas could both be considered gateway cities.
Jim Hitt applauded the inclusion of some of the less-conventional names on the list, including Raleigh-Durham and Charlotte, both located in American IRA's home state of North Carolina. "It's nice to see investors wake up to the potential of these real estate markets," said Jim Hitt.
Jim Hitt, the chief executive at American IRA, which specializes in Self-Directed IRA knowledge for retirement investors, pointed out that the average investor is capable of investing in commercial real estate through their tax-protected retirement accounts. "People need to know that their options aren't limited to major-market cities," said Jim Hitt, "just as their options aren't limited to investing solely in the stock market. The IRS allows average investors to put money for retirement aside in real estate just as they would in stocks."
About American IRA, LLC:
American IRA is committed to providing every client with gold-level service, regardless of account size. Experience their expertise through their certified IRA services professionals. Enjoy the value with one low annual fee of $285 with unlimited assets and unlimited account values. American IRA clients love the benefit of no charge for "All Cash" accounts. The performance of the American IRA staff is unmatched, with quick and efficient processing within 48 hours.
American IRA services thousands of clients and has over $300 million in assets under administration.
American IRA was built by investors for investors, and brings their successful investment experience to the table, providing excellent educational material showing the public that their self-directed IRA account can invest in a variety of assets such as real estate, private lending, limited liability companies, precious metals and much more.
American IRA is conveniently located in Asheville, NC and Charlotte, NC, and serves clients nationwide.
American IRA is the sponsor of American Wealth Radio. Click here for more information.