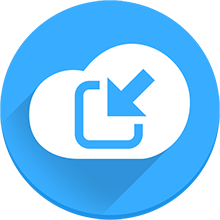 Mail2Cloud makes organizing critical emails secure and simple.
San Francisco, CA (PRWEB) May 24, 2016
MxHero, developer of email and cloud convergence technology, launches a new feature that allows companies to more easily file and collaborate over important emails. Part of its Mail2Cloud Archive suite, the new feature provides automatic and intelligent filing of email to popular cloud storage. Incorporated in the suite's Email Sync application, messages found in select user Inboxes or in predefined email folders across the organization, can be automatically stored to target cloud storage folders based on content of the message.
Companies, like legal and accounting firms, are using the service to facilitate collaboration and archiving of important emails. For example, a corporate legal department of a Fortune 500 company is using the service to automatically file emails to the appropriate cloud storage folder by client and case number. Members of the legal team simply drag messages to a specific email folder. Email Sync then uses sender, date and case number information contained in the email to properly place the messages into the corresponding cloud storage folder. Other companies use Email Sync for auto-filing of messages based on case numbers and other process identifiers.
Mail2Cloud Email Sync optimizes email for cloud storage services by converting messages into PDFs. Conversion to PDF allows emails to be managed and shared as documents within the cloud storage environment. As a PDF, messages are indexed for rapid search and easily shared and viewed from any device. Finally, original copies of the message are saved in a format that allows authorized users to reply, forward and otherwise use the message from within any email program.
"mxHero has seen a keen interest from the market in the automation of email filing. More than just a convenience, automating the filing process also serves to standardize the organization of important correspondence," states Alex Panagides, CEO of mxHero Inc.
Mail2Cloud's auto-filing feature is part of MxHero's Archive & Collaboration product. More information on this feature and other Mail2Cloud products can be found at http://mxhero.com/products.
About mxHero
MxHero is a company dedicated to enhancing email for businesses and end user. mxHero's products and services gives companies, service providers and end users powerful new ways to control, use and analyze email. Apps developed for mxHero's platform work with any email management program, including Gmail and Microsoft Exchange. More than 13,000 companies with 1,000,000+ users have added mxHero to their email. To learn more about mxHero visit http://www.mxhero.com. Find mxHero on Twitter: @mxheronet and Facebook: mxHero.net