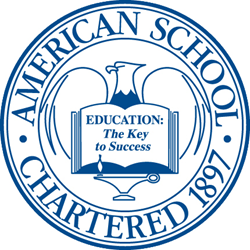 Lansing, IL (PRWEB) June 07, 2016
American School is heading west for two conventions in June, including the California Homeschool Convention in Ontario, California, from June 16-18 and the WHO Convention in Puyallup, Washington, from June 17-18.
"As our name implies, we're truly an American school," American School President Gary R. Masterton said. "Each year we attend many homeschool conventions in the Midwest and Southeast portions of the United States, but we're attending more and more conventions in the West. We want as many students as possible to use our accredited high school courses and middle school courses."
American School will be in booth 504 at the California Homeschool Convention on June 16 from 6-9 p.m.; June 17 from 9:30 a.m.-8:30 p.m.; and June 18 from 9:30 a.m.-5:30 p.m. Visitors to the Ontario Convention Center are invited to stop by and learn how American School can help them earn an accredited high school diploma, take individual online or paper-based courses for enrichment, or complete grades 6, 7 or 8.
"We're pleased that our new middle school program is growing by leaps and bounds," Masterton said. "We're excited to share information about with attendees in California and Washington."
While the California Homeschool Convention is open, so is the WHO Convention farther north. American School will be in 114 at the Washington State Fairgrounds in Puyallup on June 17 from 9 a.m.-6 p.m. and June 18 from 9 a.m.-4 p.m. Guests who stop by will have access to the same middle school and high school information as attendees down the Pacific coast in California.
"We've been to the WHO show for many years now, and it's one of the best in the Pacific Northwest," Masterton said. "Having online middle school courses to promote will make this year's trip even better than years past."
For more information about American School and its accredited online and paper-based middle school and high school courses, visit http://www.americanschool.org or call 866-260-7221.