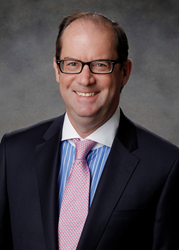 Much of the law is evolving rapidly in these emerging areas, and regulators are just now confronting what kind of framework should be put in place
Richmond, VA (PRWEB) May 18, 2016
LeClairRyan's new Marketplace Shift blog covers the gamut of game-changing innovations in financial technology—from crowdfunding and peer-to-peer lending to alternative online financing. Attorneys from the national law firm's marketplace funding practice team contribute the posts at http://marketplaceshift.com/.
"Financial technology innovations continue to allow companies to take advantage of compelling new lending and capital-raising opportunities," noted LeClairRyan's Joseph E. "Jay" Spruill, III, a Richmond, Va.-based partner whose practice includes advising financial institutions on regulatory and commercial matters. "The goal of our new Marketplace Shift blog is to help clients grasp the wide-ranging—and often still-unresolved—legal questions and considerations associated with the rapidly evolving world of marketplace funding."
FinTech platforms are already changing the face of financial services, the attorney notes. According to a KPMG report, the U.S. online alternative finance industry originated $36.4 billion in loans in 2015 alone, up from $11.6 billion in 2014. "This segment of the finance industry has obviously been expanding rapidly and we anticipate this expansion will continue," Spruill writes on the blog. And just as FinTech has created new online lending models, crowdfunding has also created new models for equity investing, donations, and rewards, the attorney notes. A 2015 Goldman Sachs report, for example, noted that crowdfunding is potentially the most disruptive of all new models in finance.
The new blog aims to provide news and commentary on legal and regulatory developments affecting online marketplace funding and crowdsourcing. "Much of the law is evolving rapidly in these emerging areas, and regulators are just now confronting what kind of framework should be put in place," Spruill notes. "We seek to keep abreast of ongoing developments, let our readers know about them and offer some practical observations."
The blog covers topics such as:

Financial services lending and regulation
Consumer financial protection
Securities and capital markets
Intellectual property and technology
Cybersecurity
Data protection and privacy
Existing posts include "Crowdfunding 101," by Alyson M. Harter, a partner in LeClairRyan's downtown Richmond office who focuses her practice on securities and commercial real estate, and "The Perils of Success: Recent Regulatory Focus Heightens the Potential for Future Risk," by Patrick E. McDonough, a Boston-based LeClairRyan attorney who works on a broad spectrum of commercial and civil matters. For his part, Spruill has already penned posts about a federal court ruling dealing with online fund transfers, as well as the possibility that the Supreme Court will throw out a widely used FinTech funding model.
About LeClairRyan
As a trusted advisor, LeClairRyan provides business counsel and client representation in corporate law and litigation. In this role, the firm applies its knowledge, insight and skill to help clients achieve their business objectives while managing and minimizing their legal risks, difficulties and expenses. With offices in California, Colorado, Connecticut, Delaware, Georgia, Maryland, Massachusetts, Michigan, Nevada, New Jersey, New York, Pennsylvania, Texas, Virginia and Washington, D.C., the firm has approximately 390 attorneys representing a wide variety of clients throughout the nation. For more information about LeClairRyan, visit http://www.leclairryan.com.
###
Press Contacts: At Parness & Associates Public Relations, Bill Parness, (732) 290-0121, bparness(at)parnesspr(dot)com