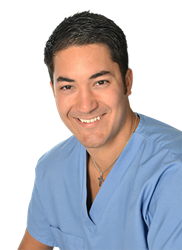 McKinney, TX (PRWEB) May 16, 2016
Dr. Bryce Gates, McKinney, TX dentist, is offering a dental implant seminar to the community on Thursday, May 19, 2016, starting at 6:30 pm. Dr. Gates encourages anyone from the public interested in learning more about how dental implants can benefit them, to attend this complimentary seminar that will take place at his practice, Custom Dental. Dental implants are an increasingly popular permanent tooth replacement solution that offer patients a natural-looking smile.
Dental implants offer the stability and appearance of natural teeth while also improving patients' health. Each implant is anchored into the jawbone by a post made of strong and reliable titanium. This material forms a bond with the bone while also stimulating necessary bone growth. If missing teeth are left untreated, a patient's bone begins to lose mass and degrade, causing facial structure and appearance to change, as well as leading to additional health problems in the future. The strength of each implant also allows patients to return to eating the foods they love with implants that can be made to look almost identical to their real teeth.
During the dental implant seminar, these benefits will be further discussed and attendees will learn if implants are the solution they have been searching for. Each attendee will also receive a $250 gift card to be used towards a dental implant treatment by Dr. Gates and have the opportunity to win the grand prize of a completely free implant.
All those interested in learning more about dental implants from DFW's leading implant dentist, are invited to attend Dr. Gates' complimentary dental implant seminar at Custom Dental in McKinney, TX. Seating is limited and filling fast. Those interested in attending should call (469) 452- 2033 to reserve their spot today.
About the Doctor
Dr. Bryce Gates is a general dentist offering personalized dental care to patients in McKinney, TX. Dr. Gates believes that a patient's treatment begins with actively listening to each patient and completing a thorough examination. Dr. Gates and his entire team take pride in offering the latest advancements in dentistry and dental technology to ensure they provide the highest level of care to each patient. Dr. Gates is experienced in a variety of areas in dentistry including cosmetic dentistry, implant dentistry, restorative dentistry as well as surgical treatments and conscious sedation. To learn more about Dr. Gates or the services he offers, please visit his website at http://www.thedentistofmckinney.com or call his office at (469) 452-2033 to schedule an appointment.