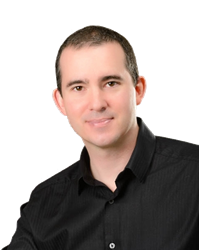 This work will allow clinicians to use the Tramatic Injuries Distress Scale (TIDS) in their clinical decision making process with the goal of reducing or mitigating the burden of chronic problems.
(PRWEB) May 17, 2016
"FOTO is excited to announce Dr Walton as the recipient of the D.L. Memorial Research Grant award of $10,000." said Mark Werneke PT, MS, Dip, MDT with Centrastate Medical Center and FOTO's Research Advisory Board. "His proposed study has the potential to be of great clinical significance for physical therapists interested in early identification of patients with musculoskeletal impairments at risk for developing chronic disability and pain. FOTO's peer review committee summarized his project's methodology as novel and a high impact study for physical therapy."
The D.L. Hart Memorial Outcomes Research Grant encourages research that leads to improvement in quality care for patients and advances the use of rehabilitation functional outcomes measurement and assessment. The Award honors Dennis Hart, PT, PhD, FOTO's Director of Research and Development who passed away in 2012. Dr. Hart's work was visionary as FOTO's functional outcomes measurement system and database has become the rehabilitation industry standard. Through Dr. Hart's open collaboration with clinicians and researchers using the FOTO outcomes database, many opportunities are now available to study and advance the science of physical, occupational, and speech therapy. Click here to see his research abstract
Dave Walton PT PhD is an Associate Professor with the School of Physical Therapy at Western University in Canada, an Associate Scientist with the Lawson Health Research Centre, and Director of the Pain and Quality of Life Integrative Research Lab (http://www.pirlresearch.com). He is also the first grant recipient to receive the award from Canada. With over 50 peer-reviewed scientific publications, 4 book chapters, and several national and international conference presentations, Dave has become recognized for his rigorous and impactful clinical research most notably in the fields of pain assessment and the acute-to-chronic pain transition. He is also active in professional advocacy, and holds executive or editorial roles with the International Association for the Study of Pain's Education Special Interest Group, the scientific journals Manual Therapy and the Journal of Orthopaedic and Sports Physical Therapy, and the Pain Science Division of the Canadian Physiotherapy Association. He has been awarded for his research, teaching and mentorship by his peers.
About FOTO
FOTO is a Knoxville, TN, based corporation that has been continuously improving solutions that efficiently and reliably measure and report functional outcomes for the Rehab industry for 20 years. FOTO's web-based solutions are risk-adjusted to enable fair and accurate measurement and predictions of the expected improvement in a patient's functional status. Approximately 13.4 million patient surveys have been compiled in the FOTO database, and researchers have utilized FOTO data to publish over 90 articles on functional outcomes in refereed medical journals. These publications have led the way in enhancing the science of measuring outcomes and the use of outcomes in payment methodologies. FOTO is the standard in measuring functional outcomes in Rehabilitation.
Learn more at FOTO or contact Judy Holder at 1-800-482-3686 x 238.