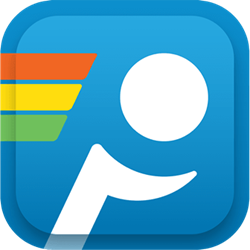 PingPlotter's fifth version offers a better experience for both new and experienced users.
Boise, Idaho (PRWEB) May 17, 2016
Pics or it didn't happen. The rule obviously applies to stories about catching humongous fish or interacting with Bill Murray, but sometimes the rule applies to the unseeable. Pictures of network problems are constantly shared across the web by gamers, support techs, and others with a vested interest in their connection. They create the images with a tool called PingPlotter because finding solutions is easier when everyone sees how the network is performing.
Diagnosing network problems is difficult because the naked eye cannot see data traveling through cyberspace. Ping and traceroute come preinstalled on most computers for this very reason. The network testing tools measure response times for different points on the network, and provide useful troubleshooting data. However, their command-line interface and text-based information prevent many from using the tools effectively. This is where PingPlotter comes in. The program builds on ping and traceroute by visualizing the data and automating several tasks involved in the network troubleshooting process.
PingPlotter has been helping users diagnose problems and share the results since the late 90's. Pete Ness first developed it after he experienced problems with an online game. His internet provider was convinced their network was not the source of the problem. Presenting traceroute data did not convince the provider, but supporting his case with graphical evidence resulted in action. After seeing a picture of the problem generated by PingPlotter, the internet provider took action to resolve the problem. From there, Pete continually improved and shared the tool. Eventually everyone from online gamers to major telecom companies adopted the tool as their standard for collecting information about network problems. PingPlotter graphs were informing solutions all over the place, but it was becoming apparent some of the processes around capturing the information could be improved.
In 2010, Pete decided to go all in on making network troubleshooting suck less. The decision led to forming a new company called Pingman Tools and reinvesting in PingPlotter. One of the first projects tackled by the growing team was PingPlotter 5. The project focused on two goals. One was building a fresh PingPlotter infused with knowledge gained from years of experience. The other goal was taking advantage of technology that was unavailable in 1998. The results were a complete rewrite of PingPlotter's codebase, the elimination of several long-standing limitations, and a foundation for expanding the platform beyond its locally installed Windows platform.
PingPlotter's fifth version offers a better experience for both new and experienced users. Experienced users enjoy the automation of processes and increased measurement precision. More intuitive controls make learning the program easier for new users who are not as tech savvy. Anyone interested in trying the program can download a free trial from http://www.pingplotter.com. After the trial expires, users can access a free version as long as they like, or choose from several subscription and perpetual license options. With PingPlotter 5 released, the next steps for Pingman Tools include releasing PingPlotter for Mac, making the tool available on more devices, and building services that help users get to solutions quickly.
Since 1998, Pingman Tools has made network troubleshooting suck less by providing tools and processes that make solving network problems easier. Pingman Tools, and its products PingPlotter and MultiPing, have been successfully employed by a wide range of users including casual surfers, hardcore gamers, chronic "out of thin air" World of Tanks spawnees, VoIP talkers, stock traders, internet rookies and serious IT pros.