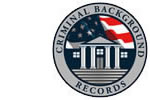 In the end all companies, groups, and organizations that hire for paid or unpaid positions must work with a third-party background screening company. The settlement by the Census Bureau greatly highlights this need.
Waltham, MA (PRWEB) May 17, 2016
When the Census Bureau of the United States settled a class action lawsuit of hiring policies concurrent with the 2010 census (Anthony Gonzalez, et al., v. Penny Pritzker, Secretary, U.S. Department of Commerce," No. 1:10-cv-03105-FM, in the U.S. District Court, Southern District of New York), a precedent was set insomuch that a governmental agency could be sued and lose over unfair hiring practices. Adam Almeida, President and CEO of CriminalBackgroundRecords.com comments: "This case points out the significant need for a well-qualified third-party background screening company to conduct pre-employment screening, especially with companies and organizations utilizing criminal background records."
Across the country the use of criminal records as part of a pre-employment background check has come into question. Many states, cities, and counties, as well as private companies, have enacted so-called "Ban-the-box" legislation. "Ban-the-Box" dictates if, when, and where the question of a "criminal history" can be asked and at what point in the hiring process a criminal record document can be utilized or reviewed.
Almeida states: "Using criminal background check records has become increasingly complicated. As a public record these documents are readily available. However, their use, specifically in a pre-employment situation, is strictly controlled. Additionally, the use of criminal records in housing has come into question, based on recent guidance policies from HUD."
The lawsuit against the US Census Bureau brought into question hiring policies as related to criminal histories and criminal records, as well as an applicant's ability to disprove or explain a criminal history.
From CensusDiscriminationLawsuit.com (Apr. 19, 16):
Tuesday's accord would end a 2010 lawsuit challenging a Census Bureau requirement that applicants with arrest records provide "official" paperwork explaining them within 30 days, including for minor offenses and regardless of whether convictions resulted.
According to court papers, the requirement ended job prospects for about 700,000 of the 3.8 million people who applied for temporary work to complete the 2010 decennial count, and disproportionately affected blacks and Hispanics. (1)
Almeida states: "This lawsuit has far ranging impact on hiring practices and further reinforces the need to review all hiring policies and procedures."
Kristen Clarke, president and executive director of the Lawyers' Committee for Civil Rights Under the Law, a lawyer involved with Census Bureau case observed (philly.com; Apr. 22, 16):
"The fact that we're dealing with a federal government agency sends a powerful . . . message" to public and private employers that "no job seeker should be automatically" be disqualified because of a criminal record…" (2)
Almeida states: "In the end all companies, groups, and organizations that hire for paid or unpaid positions must work with a third-party background screening company. The settlement by the Census Bureau greatly highlights this need."
CriminalBackgroundRecords.com is a third-party background screening company with highly trained operators well versed in the needs and requirements of companies and organizations large and small utilizing public records, such as criminal records, as part of a hiring process. Assisting companies in maintaining full compliance under the law is a central tenet of all client relationships with CriminalBackgroundRecords.com
Notes:
(1) censusdiscriminationlawsuit.com/news/2016-04-19/u-s-census-bureau-settles-hiring-lawsuit-over-criminal-histories
(2) articles.philly.com/2016-04-22/business/72512150_1_census-bureau-census-spokesman-evelyn-houser