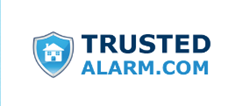 We provide the best information for you to decide which home security company is best for you.
Provo, Utah (PRWEB) May 18, 2016
Everyone could agree that protecting their family and home should be at the top of any personal priority list. Nothing is more important than the comfort of knowing that one's family and your belongings are safe. Unfortunately, crime rates continue to rise in some areas. Thus, protecting one's home and family with the best home security system is imperative.
TrustedAlarm.com was constructed to be a natural resource for consumers to go to where they can get real information on which home security system to choose. With so many options, the task of deciding can be daunting. Potentially, choosing is as difficult as categorizing which credit card company to pick. From the outside, they all appear the same. Similar price points, similar monitoring, and the equipment appears to be the same. By visiting TrustedAlarm.com consumers can find out information on the equipment, response times, costs, reliability, and contracts of home security companies, and TrustedAlarm.com's scoring system makes it easy to make a decision.
The top three recommended consumer brands are Protect America, Protection1, and Vivint Home Security. Based on the Trusted company criteria, these three companies all fall into the highly recommended criteria for those in a position to either switch their home security provider, or begin protecting their home and family.
For those unfamiliar with the industry, there are many pages on the website where consumers can find answers to their questions on home security.
The following is a review from one customer of Protect America:
"My husband and I have been with Protect America now for 9 years and couldn't be happier. They really have great customer service that won't quit until an issue is resolved. I recommend them to all friends and family when they buy homes! I actually got my neighbor to switch as well."
TrustedAlarm.com is committed to providing the best information, data, content, and reviews to consumers. When asked about which company is the best overall company to go with, the CEO responded with, "We provide the best information for you to decide which home security company is best for you. This is not a task that we take lightly. We are talking about protecting homes and families. The best home security companies are out there, we just need to pair the consumers with them."
Find more info at http://www.trustedalarm.com/