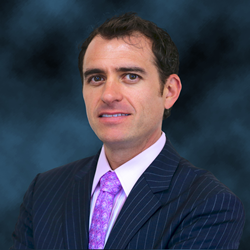 Melville, New York (PRWEB) May 17, 2016
The Money Source, a rapidly expanding nationwide lender based in New York, has hired Trent Ford to lead the company's newly established retail lending division, which will be based in Southern California.
Ford joins The Money Source as Executive Vice President of Retail Lending and Branch Development, and will grow the retail lending division of the company, including portfolio retention, direct-to-consumer lending and retail branch growth. He comes to The Money Source with over 15 years of mortgage banking and real estate experience, including executive positions at Residential Bancorp and Pacific Union Financial. Ford has also served as general counsel for organizations exceeding $500 million in monthly origination volume, with primary responsibilities including retail branch on-boarding, regulatory compliance and quality control, lender approval and investor management.
"I am extremely excited to join a company so uniquely and strategically positioned to grow their retail lending channel. With many lenders now retaining servicing there are only a select few that truly service their own loan portfolio in-house and The Money Source is one of them," said Ford. "By servicing our own loan portfolio we have the unique opportunity to continue to provide the highest level of customer service over the life of the loan."
The Money Source's retail lending division will be based in Orange County, Calif. and Ford will grow a nationwide retail lending platform for The Money Source.
"Trent's vast experience and seamless fit with our company culture makes him a great addition to the leadership team of The Money Source," said CEO Darius Mirshahzadeh. "We're fortunate to have him guiding the growth of our retail division."
Under Ford's leadership, The Money Source's retail division will focus on both portfolio retention and long-term, successful relationships with origination branches across the country.
"The Money Source's focus on an outstanding level of customer service to origination branches across the country will allow originators to continue to grow their businesses within the real estate community," said Ford.
About The Money Source
The Money Source is a leading correspondent, wholesale and retail lender, and mortgage servicing company, with offices in Walnut Creek, CA; Melville, NY; Tempe, AZ and Meriden, CT.
~ For more information on The Money Source, visit: themoneysource.com