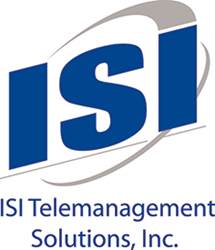 As an ecosystem partner, we enjoy these trainings that provide a comprehensive view into the infrastructure, applications, and endpoints as they improve with each release, so we are proud to be a gold sponsor of this Cisco event
Schaumburg, IL (PRWEB) May 16, 2016
ISI is a gold sponsor of the Cisco Collaboration Technical VT in San Jose, CA on May 16-19, 2016. On the agenda for this exclusive event is four days of Cisco-expert-led technical presentations surrounding the Cisco Collaboration Cloud and Cisco's Collaboration Systems Releases (CSRs). Cisco Collaboration Technical VT is a training event focused on enhancing CSRs to support collaboration on any device, improving the user experience, bringing together on-premise and cloud solutions that are responsive to customers' needs, and increase productivity through a more connected workplace.
At the Cisco Collaboration Technical VT, ISI will discuss our solutions for impacting business outcomes through Unified Communications management related to voice, video, Jabber IM/P, and conferencing. Infortel Select UC Reporting, SIP Conversions utilizing Voice Traffic Analysis Metrics, Contact Center with enhanced UCCX Reporting, as well as Compliance Recording/Jabber IM Compliance, are just some of the topical business solutions that ISI will be discussing.
David Dishek, Unified Collaboration Practice Lead with ISI Telemanagement Solutions, Inc., will attend with Kathy Learnan, Director of Product Development.
"Our solutions are adaptable to the architectures that Cisco advances," said Dishek. "As an ecosystem partner, we enjoy these trainings that provide a comprehensive view into the infrastructure, applications, and endpoints as they improve with each release."
Cisco Collaboration VT brings together Cisco's partners for comprehensive training on Cisco's newest and upcoming releases. The event will be held on the Cisco Campus in San Jose. Businesses attending this event can inquire with Mr. Dishek or Ms. Learnan about ISI's solutions.
About ISI Telemanagement Solutions, Inc.
ISI is a leading provider of quality Unified Communications management solutions for companies seeking to measure, analyze and optimize usage, content, expenses and people. ISI helps clients implement UC management solutions for voice, video, and IM/Presence that improve business outcomes through UC reporting, traffic analytics, collaboration recording, speech analytics, workforce management, telecom audit, and telecom expense management (TEM). ISI offers a broad portfolio of Cisco IVT certified solutions for UCCX reporting, Jabber IM compliance, and conferencing. ISI's facilities, processes, and data security comply with ISO 9001:2008, SSAE 16, HIPAA, Safe Harbor and other important standards.