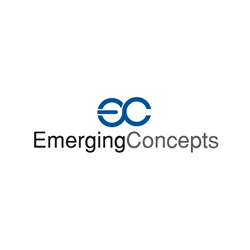 Chicago, IL (PRWEB) May 18, 2016
Emerging Concepts' clients are among the best in class in their restaurant and entertainment category and look forward to more deals to come. ICSC takes place on May 22nd-25th at the Las Vegas Convention Center.
Emerging Concepts is a strategic real estate partner with today's leading restaurant and entertainment concepts. They have mentored clients who are highly selective with their growth and gained great understanding of their concepts for the perfect fit. Through their strong relationship building, they have assisted in developing various concepts that impact our quality of life and environment.
Below are just a few of the the executed deals so far:

Giorgios Group bringing Kipos to Shops Buckhead Atlanta, GA -
This marks the North Carolina-based Giorgios Group's first location outside of The Carolinas. Kipos is a Greek Taverna featuring a cuisine inspired by fresh ingredients and traditional family recipes. Click here to read more about Kipos.
Meet the Rising Stars of Craveable Markets -
Craveable Markets' Chefs are all nationally recognized Executive Chefs and bring a wealth of knowledge and experience to America's newest food hall. Meet Zac Young, Michael Franey, Matthew O'Neill, and Pedro Avila here
City Works joins Jerry Jones' The Star in Dallas, TX -
The Dallas Cowboys have unveiled plans for a 200,000-square-foot retail block at The Star in Frisco, a $1.5 billion, 91-acre mixed-use development that will include the NFL team's new headquarters. Watch the video and read the full article about City Works here.
3 Palms opening at Dublin's Bridge Park in Spring 2017 -
3 Palms is expected to open it's third location at Bridge Park occupying 3,531 square feet and an expansive outdoor patio. 3 Palms, named after an ancient unit of measurement used by stone workers in the Mediterranean, uses a wood-burning oven to cook its Neapolitan pizzas in 90 seconds. Read more about 3 Palm's newest location here.