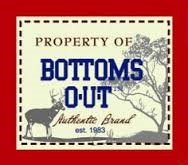 We're extremely proud to announce our select women's clothing line for Amazon Exclusive.
New York, NY (PRWEB) May 17, 2016
Bottoms OUT, the lifestyle apparel brand based out of Manhattan's garment district, is proud to announce that a line of their Bottoms OUT Gal select apparel is now available for purchase as an Amazon exclusive.
"We're extremely proud to announce our select women's clothing line for Amazon Exclusive," said EzraJack Cattan, Principal of Bottoms OUT Brand. "We take special care to ensure that our clothes are super-comfortable, and 'on trend' fashionable—we're pretty unique in that regard, and that's why we've had so much success."
The new women's collection includes satin robes with traditional Japanese prints, super soft modal night shirts, pajamas in garden floral prints and cool cotton lawn night shirts, jammies and shorts.
Bottoms OUT Brand strives to ensure that their clothing blurs the line between leisure and fashion. Their clothes are designed for maximum comfort, and are appropriate for sleepwear, the classroom, or a night out with friends. The company manufactures and designs sleepwear, loungewear, socks, and underwear, and is currently available for purchase at major retailers.
"At Bottoms OUT Brand we design our clothes with ourselves in mind," said Cattan. "I often ask myself: 'Would I wear this?' If the answer is yes, we work on developing the line."
Cattan is often seen at his office wearing the loungewear just to make sure they are comfortable. "We believe that you shouldn't have to be uncomfortable just to look good. Our clothes are perfect for anybody that shares this mindset—millennials and high-school and college students are huge fans of our brand."
To check out Bottoms OUT and their exclusive line of Gal select apparel, please visit Amazon.
About Bottoms OUT
Bottoms OUT is an all-American styled brand, which hits the perfect balance of comfort and style. With a laid-back attitude—perfect for the casual and collegiate—Bottoms OUT's looks are smart, unique, and guaranteed to make you feel great. Headquartered in the heart of New York City's garment district, the leisure apparel company has been designing sleepwear, loungewear, socks, and underwear distinguished by their amazing bursts of color. Whether you're looking to relax around the house, kick back with friends, or hit the town, Bottoms OUT has you covered.
# # #