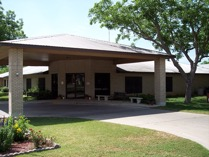 Lawrence, New York (PRWEB) June 07, 2016
Harborview Capital Partners, a full-service commercial real estate finance firm, arranged a $47,600,000 acquisition loan for The Rosdev Group. The loan consisted of a 7-facility Skilled Nursing Portfolio and Memory Care facility, all located in Texas, a Memory Care facility in Connecticut and two Skilled Nursing Facilities located in Kansas and Missouri. In total, the portfolio contains 1,498 beds.
The transaction was originated by Senior Originator, Avi Begun along with Harborview's principals Ephraim Kutner and Jonathan Kutner. David Nussbaum, Director of Capital Markets negotiated the loan. Of the $47,600,000, $6,000,000 has been allotted for capital expenditures. The transaction was comprised of three bank loans featuring competitive LIBOR-based interest rates.
"Harborview handled our transactions with professionalism and precision, creatively parceling out various components of the deals to appropriate lenders to ensure maximum proceeds with aggressive terms. They exceeded our expectations and provided value well beyond what a typical commercial real estate finance firm brings to a complex deal process. We look forward to working with them on future transactions," said Arie Friedman, Managing Principal of Comprehensive Care Capital, an affiliate company of The Rosdev Group.
Harborview Capital Partners is a full service commercial real estate finance firm based in Lawrence, NY, providing debt, equity and advisory services for all of the commercial real estate asset classes including multifamily, healthcare, office, retail, industrial and hospitality. The firm distinguishes itself with an industry leading proprietary mezzanine loan program. Harborview prides itself on providing its clients with clarity in lending and certainty of execution.