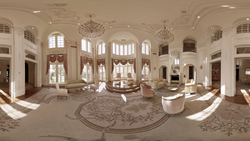 We truly believe the talent behind this team of individuals at Scouting Owl will revolutionize the real estate home buying process for the better.
Dallas, TX (PRWEB) May 17, 2016
Bold Digital Marketing, a cutting edge digital marketing agency in DFW, specializing in virtual reality just announced the launch of Scouting Owl, the first real estate visualization solution of its kind. Scouting Owl allows developers, buyers and sellers of residential or commercial real estate to turn their properties into fully guided virtual spaces, while eliminating the need to click your way through the guide. This disruptive new technology enables both buyers and sellers to preview a space before scheduling an in-person tour, thus saving hours of time and resources.
Since its soft launch of the product on February 24th, people everywhere have been buzzing about the limitless possibilities of Scouting Owl, and its potential impact on the real estate market. Without the need to purchase expensive or unwieldy hardware or costly hosting fees, Scouting Owl users can virtually tour properties as if physically there. "This is a game changer," says Jeremiah McClure, Managing Director of Scouting Owl's parent company, Bold Outsourcing. Scouting Owl even offers a measurements feature to help visualize the placement of furniture and belongings throughout the visual tour, along with a custom voiceover narrative and MLS listing information. Not to mention the ease of access, allowing virtual reality walkthroughs to be hosted on both Youtube and Facebook.
When asked about her experience working with Scouting Owl, Alyssa McKissack (Owner at MLux Properties-Keller Williams Realty), had this to say:
"The entire experience from start to finish was flawless, our clients were ecstatic, and for our group at MLux Properties, being at the forefront of new marketing capabilities is always our top priority - this just took the game to a whole new level. We truly believe the talent behind this team of individuals at Scouting Owl will revolutionize the real estate home buying process for the better."
In this launch, a team of programmers, artists, filmmakers and marketing specialists have come together to create this amazingly immersive, awe-inspiring virtual reality walkthrough of one of the top 100 largest homes in the United States, the Champ d'Or Estate. For the first time ever, the general public will have the opportunity to stand inside this veritable Texas castle - to scale. Champ d'Or, or "Fields of Gold", is a $52 million dollar home that was originally built by cell phone mogul Alan Goldfield and his wife Shirley. Shirley, fascinated by all things French, conceived and designed a dream home that is reminiscent of both Versailles and Napoleon Bonaparte's home, Chateau de Fontainebleau. One of the most notable features of the home is the infamous Chanel closet, featured on MTV's Million Dollar Rooms and costing $5 million dollars. The home is immense, grand, and stands as a reminder of a gilded, more refined time. Scouting Owl had the honor of creating a truly unparalleled VR walkthrough of Champ d'Or, and the results are astounding and transportive.
To best view Scouting Owl's VR walkthrough of the Champ d'Or Estate, grab your smartphone and the nearest Google Cardboard or VR headset and visit: youtube.com/channel/UCufKz0sP-JzMjT9eFCGTibg
About Scouting Owl: Scouting Owl is an interactive real estate solution that provides Virtual Reality 360 degree video for commercial and residential properties. Based in Dallas, TX, Scouting Owl was launched in February 2016 after months of research and development. Scouting Owl is unique in that it is a full-service 360 Virtual Reality solution designed specifically with real estate agents and brokers in mind.
To learn more about Scouting Owl, please visit http://www.scoutingowl.com, or follow Scouting Owl on Facebook, Youtube, Instagram and Twitter.