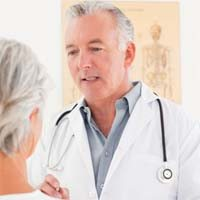 Shared genetic factors may contribute to the observed familial clustering of mesothelioma...
Raleigh, NC (PRWEB) May 17, 2016
A new study on mesothelioma trends in Sweden indicates that there may be a link between kidney and bladder cancer and mesothelioma in families. Surviving Mesothelioma has just posted an article on the new research. Click here to read it now.
Although people with a family member with bladder or kidney cancer seem to be more susceptible to mesothelioma, the researchers still aren't sure of the nature of the link.
"Shared genetic factors may contribute to the observed familial clustering of mesothelioma, but the contribution of shared environmental factors could not be neglected," writes Jianguang Ji, Associate Professor at Lund University and researcher at the Center for Primary Care Research.
The study in the European Respiratory Journal does contain some good news for Swedes, though: Rates of the asbestos-linked cancer have been declining in the country since 2000.
"We know that asbestos causes mesothelioma, but this study may open the door to a better understanding of why some exposed people contract this deadly cancer while others do not," says Surviving Mesothelioma's Managing Editor, Alex Strauss.
Read the details on the possible familial link between mesothelioma, bladder, and kidney cancer in Mesothelioma Linked to Kidney and Bladder Cancer in Sweden, now available on the Surviving Mesothelioma website.
Ji, J, et al, "Incidence and familial risk of pleural mesothelioma in Sweden: a national cohort study", May 12, 2016, European Respiratory Journal, Epub ahead of print, https://www.ncbi.nlm.nih.gov/pubmed/27174879
For nearly ten years, Surviving Mesothelioma has brought readers the most important and ground-breaking news on the causes, diagnosis and treatment of mesothelioma. All Surviving Mesothelioma news is gathered and reported directly from the peer-reviewed medical literature. Written for patients and their loved ones, Surviving Mesothelioma news helps families make more informed decisions.